My city in 2050
This blog was written by Ilse Voskamp and Jan Verschoor. It is part one of a series on a circular and climate neutral Europe in 2050.
It is 2050 and Europe is completely circular and climate-neutral. What do you see around you? That is the question we spread within Wageningen University&Research (WUR). Based on all the received input, we wrote four inspiring future stories about What Europe could look like in 2050. The stories are written from an I perspective to present a future and not the future. The topics of the stories are urban areas, agricultural areas, forest and nature areas and water bodies. This work is part of the One Wageningen challenge to develop a climate knowledge agenda for WUR and is funded by the KB programme Circular and Climate neutral. In this series of blogs, we want to share these stories with you. The first future story is about urban areas.
The year is 2050 and I am living in a green city. When I look out the window of my house, I see trees and water everywhere. Green is also abundant on the walls and roofs of buildings, where it contributes to energy efficiency and biodiversity. The roof of my house is connected to a raingarden, just like the other houses in the city. These raingardens are connected to a large, green infrastructure that permeates the entire city and connects it with its environment. The green infrastructure helps in the treatment of rain and stormwater, municipal and industrial wastewater. This way we can use it as a source again.
Water bodies also play a key role now in the energy network of the city. They are used as a thermal source to cool the buildings nearby and to irrigate the urban green. The district combined heating and cooling network has become the key temperature regulation system in our city. I enjoy living in the new energy-neutral housing. It has both cooling and heating options to make life comfortable now the climate has more extremes.
Temporary water storage
When I leave my house, it's always nice to take a deep breath as soon as I step outside. Thanks to the green infrastructure and reliance on clean energy, I breathe healthy air. Smog has become something from the past. While walking down the street, I pass playgrounds and sports fields. They are also part of the green infrastructure of our city. To buffer times of extreme rainfall and drought – our new reality – storage facilities for water have become very common in our city. These facilities are not only integrated in playgrounds and below sports fields, but also in basements of apartment buildings and in groundwater.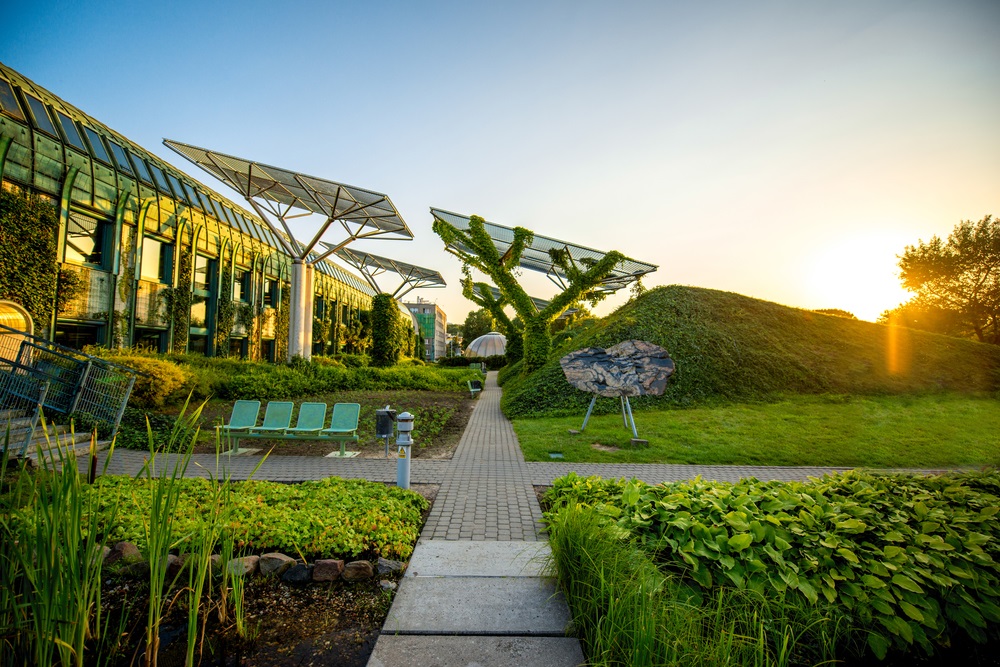 The green in my city is also a key element for temporary water storage, and thus helps avoiding flooding and peak discharges during extreme rainfall events. This happens quite frequent nowadays. These days the streets are made of permeable pavements. This way the water can infiltrate in the subsurface below.
PV surfaces for energy and shading devices
Our streets look different than before because private car-ownership has decreased considerably. All the space that was once in use for parking places, has been transformed into green space and pleasurable walking and cycling infrastructure. Above these newly developed cycling and walking paths are PV surfaces that convert light into electricity. These surfaces are not only important for energy supply, but are also used as shading devices. And that is necessary, because we frequently experience heat waves in summer. Thanks to these devices, it is still nice to go for a walk.
The PV surfaces are also placed above waterways. This has resulted in an improved water quality. It is quite normal to take a dive in one of our city's waters; something you wouldn't dream about in 2020.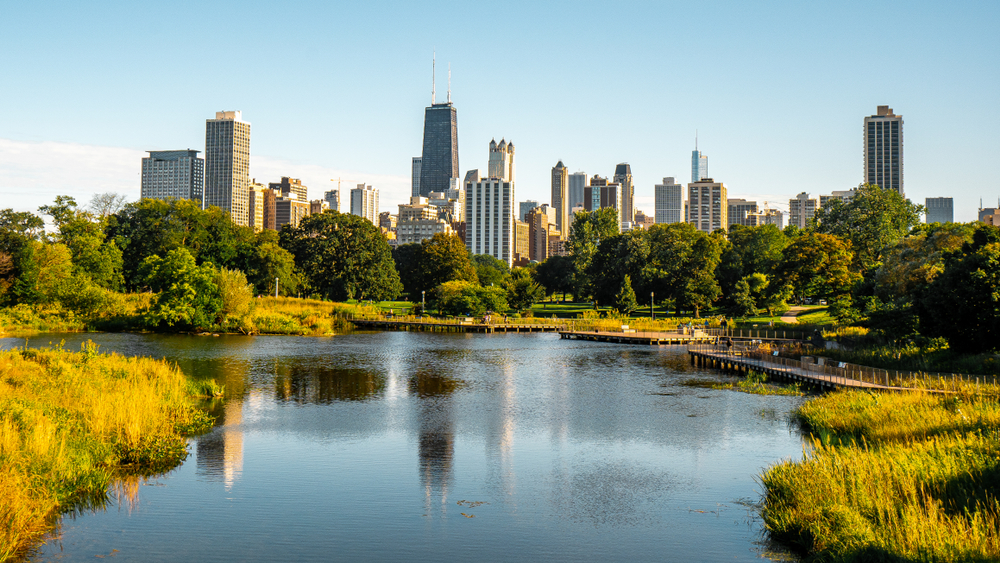 In the park near my house, I like to meet with my 91-year-old mother – even on a warm summer day. She lives in the countryside, about an hour away. Thanks to new, hands-free forms of transportation, she can come over for a visit by herself! Normally, she stays over for dinner. We order our locally and regionally produced food simply online and it arrives within 30minutes  with the drone delivery service. I still remember lots of white vans driving through my street every day in 2020 for e-commerce deliveries. I am glad that we are now doing this much more efficiently!
Animal products are scarce
Freshly cut lettuce, herbs and fruits are produced in our city's vertical farms. Other products come from regions with optimal soil and growing conditions. Animal products have become rare in my diet, we eat mostly plant-based now and we control how to create fabulous tastes and textures. The animal in the production chain has been replaced by high-tech production processes that produce meat and cheese directly from the raw products, such as grasses.
Talking about efficiency: did you know that we have virtually no waste anymore? Waste is outdated. Instead, thinking in sources prevails. The green waste and human waste that is generated in our city is used after treatment as nutrient source for the local farms and those in the larger region.
We have an economy where the 'priceless or voiceless' planet values are also considered in economic pricing. Our economy is now based on regeneration rather than depletion. I still remember the shock and protests when depletion tax was introduced, but it forced so much new sustainable developments I cannot look back without thinking: why didn't we do this earlier?
Join the discussion and think about this topic during Circular@WUR, December 6, 7, 8 on Wageningen Campus.