How neighbours influence the diversification of farms
Authors: Willemijn Vroege, Manuela Meraner, Nico Polman, Hugo Storm, Wim Heijman, Robert Finger*
A version of this blog was published in German on Agrarpolitik.
The diversification of farms is taking on ever increasing importance. It creates new economic opportunities, thereby supporting the survival of farms, strengthens the economic development of rural regions, and thereby contributes to the resilience of entire agricultural systems (Meuwissen et al., 2019). Consequently, the diversification of farms is a key component in rural development, as well as an explicit political objective in many European countries (Augère-Granier, 2016). Diversification of farms means a reduction in the resources of the business – land, labour, and/or capital – away from agricultural production, in order to generate additional income. In our recently published article in the Land Use Policy journal (Vroege et al., 2020), we investigate the significance of neighbours in decisions pertaining to diversification using agriculture in the Netherlands as an example.
"Not accounting for spill-over effects across farms could result in an incorrect estimation of the costs required to establish successful farm diversification policies."
Examples of diversification activities that are pursued by farms include agri-tourism, processing on the farm, and direct marketing as well as income generation from agri-environment programmes. This wide range of agricultural activities supports the stabilisation of agricultural income and enables agricultural households to use their resources more broadly. In addition to the characteristics of the farm (e.g. situation, size, production capabilities, labour capacity), the activities and features of other, neighbouring farms also have the potential to influence decision-making, including when it comes to diversification (Läpple and Kelley, 2015). For example, it can be beneficial to commence processing at the farm if marketing capacities exist at neighbouring farms or if joint labels are being established. However, if there is strong competition with other farms, e.g. in agri-tourism or direct marketing, this can reduce the potential for additional offerings within the neighbourhood (van der Meulen et al., 2014).
Influence of neighbouring farms
In our article, we look at the influence of neighbouring farms on decisions pertaining to diversification using a spatially explicit regression analysis, which is in turn based on census data for all farms in the Netherlands in the year 2013 (approx. 66,000). These data provide detailed information on the situation and characteristics of each farm, including their structure and production, as well as on their diversification activities. To these data, we add spatially explicit information about soil conditions, attractiveness of the landscape, population density, and other regional features. In addition to the features of the respective farms and their managers, we also consider the features of neighbouring farms in order to explain who is undertaking, or not undertaking, which diversification activities.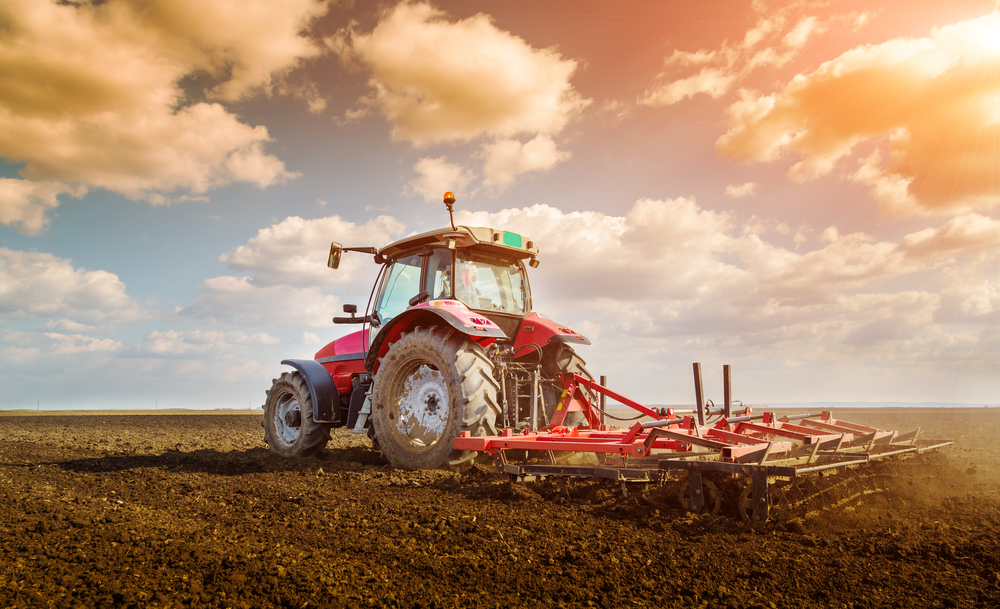 Our results show that the structure, focus, and diversification of neighbouring farms are central to the diversification decisions of individual farms. This indicates that the decision by a farm to diversify its activities is always influenced by the activities and features of other, neighbouring farms. These are known as spill-over effects, and there are both positive and negative spill-over effects in diversification activities.
Younger farmers
We note, for example, that agri-tourism activities in the Netherlands are frequently taken up by younger farmers on diversified arable and grazing farms that are located close to farms with the same features and activities. In addition, we also note that neighbours with processing activities carried out on the farm increase the likelihood of a farm commencing direct marketing. All in all, our results suggest a certain degree of collaboration between diversified farms. Our results also show, however, that the attractiveness of the surrounding farm types is important for the uptake of diversification activities. For example, fewer agri-tourism activities are undertaken if neighbouring farms operate intensive livestock operations or the area contains intensive horticulture or fruit production.
Spill-over effects
The spill-over effects identified and quantified in this study suggest that agricultural diversification not only promotes the income diversification of individual farms but can also create economic opportunities for neighbouring farms. This also impacts the efficacy of funding programmes. Consequently, it is important that policies to promote diversification take these spill-over effects into account. For example, policies to develop rural areas could be more efficient if they were designed beyond individual farm level. The failure to take into account spill-over effects beyond individual farms distorts the costs that are required for successful farm diversification. Consequently, the targeted strengthening of spatial clusters that promote the use of positive spill-over effects can be more efficient than supporting every farm equally.
To better understand spill-over effects, the size and structure of local social networks must be examined and mapped more specifically. This can also help in large statistical analyses (as in this case, involving tens of thousands of farms) to better account for the relevance of local cooperation, cooperatives, and associations as well the influence of opinion leaders.
*Willemijn Vroege and Robert Finger are at the ETH Zürich (CH), Manuela Meraner and Hugo Storm at the University of Bonn (D), Nico Polman at Wageningen University and Research (NL) and Wim Heijman at the Czech University of Life Sciences Prague (CZ) and Wageningen University and Research (NL).
References
Augère-Granier, M.-L. Farm diversification in the EU (2016).
Ilbery, B. Farm Diversification as an Adjustment Strategy on the Urban Fringe of the West Midlands. Journal of Rural Studies 7, 207-218 (1991).
Läpple, D. & Kelley, H. Spatial dependence in the adoption of organic drystock farming in Ireland. Eur. Rev. Agric. Econ. 42, 315-337, doi:10.1093/erae/jbu024 (2015).
Meuwissen, M. P. M. et al. A framework to assess the resilience of farming systems. Agric. Syst. 176, 102656, doi:10.1016/j.agsy.2019.102656 (2019).
van der Meulen, H. A. B. et al. Kijk op multifunctionele landbouw: Omzet en impact 2007-2013. (LEI Wageningen UR, Den Haag, Netherlands:, 2014).
Vroege, W., Meraner, M., Polman, N., Storm, H., Heijman, W., Finger, R. (2020). Beyond the single farm – A spatial econometric analysis of spill-over effects in farm diversification in the Netherlands. Land Use Policy 99: 105019 (open access)