Glossary: Studying at Wageningen University from A to Z
Will you become a new student at Wageningen University and Research in summer and you have no clue what the e-mails you receive are all about? Or are you studying in Wageningen already for quite some time but you still do not know what a studievereniging is? Then, this glossary helps you to find your way through the WUR jungle.
Advisor
Everyone at Wageningen University has her or his own study advisor. The study advisor gives advice regarding course choices, study progress and thesis or internship preparations. But also, if you have personal problems affecting your education, your study advisor is the first one you should talk to.
Blackboard
While most of the blackboards in uni are actually white boards, there is an online environment in which all important information and documents are uploaded, which is called blackboard. You should check blackboard regularly to stay up to date.
Courses
In every eight-week period, you have to choose two courses. There are morning and afternoon courses and you have to select the ones that fit in one schedule. In the short, four-week periods, you only choose one course. At the end of every period you have to write an exam in most of your courses. In the long periods you have one week off in order to prepare for your examination, while in the short periods you have to stay on top of things all the time since you take the exam immediately after the end of classes.
Doctor
If you have minor medical problems, you can consult a doctor on campus. You can make short-term appointments (online or via phone 0317-466600) or walk in, after you registered macbeth essay introduction. You have to pay the service yourself if you do not have a Dutch health insurance, but you might get reimbursed by your insurance.
Examination
At WUR, like at any other university, there are various types of examination and in most of the courses there are numerous moments of examination for one course. The positive thing of a system like that is that it is more difficult to screw up a whole course because you had a bad day on the day of the exam. Usually, you have to pass the final exam with a 5.5. On top of this, you can earn bonus points by completing practicals or lab work, handing in assignments or participating in tutorial sessions. Often, you are also graded for presentations, paper or group work reports and these grades are part of the final grade.
Free time
Even though Wageningen is a small city, there are multiple things to do in and around the city. First and foremost, the sports offer at the sports centre bestessay essay on my computer class is extremely broad and there should be a course, training and sports for every taste and fitness level. Second, the numerous study and student associations offer a wide variety of free time activities. Just check out for example IxESN for international dinners (check V for more information). Last, but not least, the nature around Wageningen is definitely worth to explore. You can go for a relaxed cycling tour, have a picnic at the Rijn or go for a walk.
clk psychology research papers on media violence
Grading
The Dutch grading system is special. Special in the sense that it makes use of a scale from one to ten (with ten being the best grade), but the grade ten is barely used. Usually, a 5.5 is a pass and considering that there is barely a ten in a course, an 8 as a final grade is already a good one. So, don't panic 😉
Handbook
The online study handbook gives you elaborate information about all courses that are taught at WUR. It contains information about the content, the examination, evaluations by students that took the course previously as well as the schedule. You can browse through the course catalogue phd thesis results.
Idealis
https://weblog.wur.eu/how-to-cite-shakespeare-in-mla-essay/ and the Housing Desk are your first addresses to turn to when you are looking for an accommodation. Check the website for more options. If you want to live in a student house by idealis, I can tell you from my own experience that you have to be quick. I found it quite hard to find a room and you have to be online on time, if you want to have the slightest chance of a roof over your head that you also like especially in peak times.
Library
WUR has various places to study (see my last article). The main library is the Forum library, but you also find study spots in the library in Leeuwenborch (Lebo) or the Orion building. Did you ever check the books in the libraries? Especially in the Lebo library, there are also interesting, non-study-related books that are worth a look.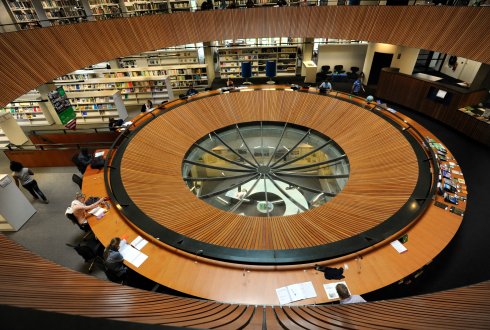 MOS Module
Next to "normal" courses, Master students also have to choose so called MOS modules. For a completed MOS module students are rewarded with three ECTS only and the content of the course is somewhat different to regular courses. The MOS courses are skills trainings for example for writing or presentation skills, but also for professional skills.
Online courses
Did you know that WUR also offers online courses? Next to your mandatory classes, you can also select online courses as an addition to your curriculum. So, if you want to earn some (extra) credits during your thesis, internship, or during a regular period, you can! And soon you can even take online courses from other universities for credits too!
Period
There are three periods per semester, namely two eight-week periods and one four-week period. In the former, there are six weeks of classes, one study week without any educational activities and an exam week. In the four-week period you have only one course instead of two with an examination moment at the end.
Questions
There are some many ways to get your question answered. Is this the right programme for me and can I talk to a student from my country that is already in Wageningen? What is living in Wageningen like? For every question, there seems to be someone who can help you further and you can find them here.
Reservations
Did you know that you can reserve a room? At the receptions of Orion, Lebo and Forum are lists with the available rooms which you can reserve for the day. But be quick, especially during exam and study weeks the rooms are quickly booked.
Student coaches
For every programme, there is a student coach available. Student coaches are students who know from their own experience how difficult it can be to choose a MSc programme. They can help you with all your questions about the possibilities after your Bachelor studies. For instance, what is the difference between a bachelor and a master study programme? What is the added value of a Master? What are the career possibilities? Find more information here.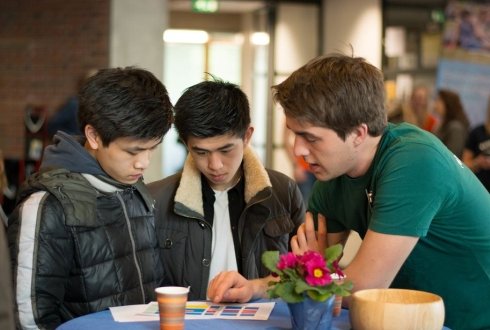 Tutorials
Next to classic lectures, there are also tutorials and practical sessions as well as lab work, depending on your field of study. These kind of activities next to lectures are much more practical than lectures and students have to apply the knowledge that we got through lectures and literature.
Understanding
Especially as a foreign student it might be difficult in the beginning to get what everything is about with respect to language and culture. Regarding the culture, I can highly recommend to attend the Annual Introduction Days (AID) before your university experience starts. The AID is not only a perfect way of meeting people and get to know the city and the campus, but also to understand the Dutch and European culture better. Regarding understanding the language, you can take a language course at WUR's language centre in'to languages. If you have troubles with your English, you can also follow intensive language classes or consult the writing lab. The qualified members of the writing lab give advice on your drafts and general comments on how to improve your writing.
Vereniging
There are two kinds of Verenigingen (which is Dutch for association). On the one hand, there are the studieverenigingen (study associations) and on the other hand, there are the studentenverenigingen (student associations). The former is mostly based on your field of study, they organise mostly uni- and job-related events and often you get a discount on your study books, if you are a member of your respective study association. The latter you can chose yourself and is rather focussed on free time activities and friends. There are also two associations focussed on international students and activities. One is the international student organisation ISOW and the other one is IxESN.
WURlife
With the #WURlife you can find all social media activities on various channels of Wageningen University. By scanning for that hashtag, you do not only find official content by the social media team of WUR, but also student's accounts posting on their students life at WUR.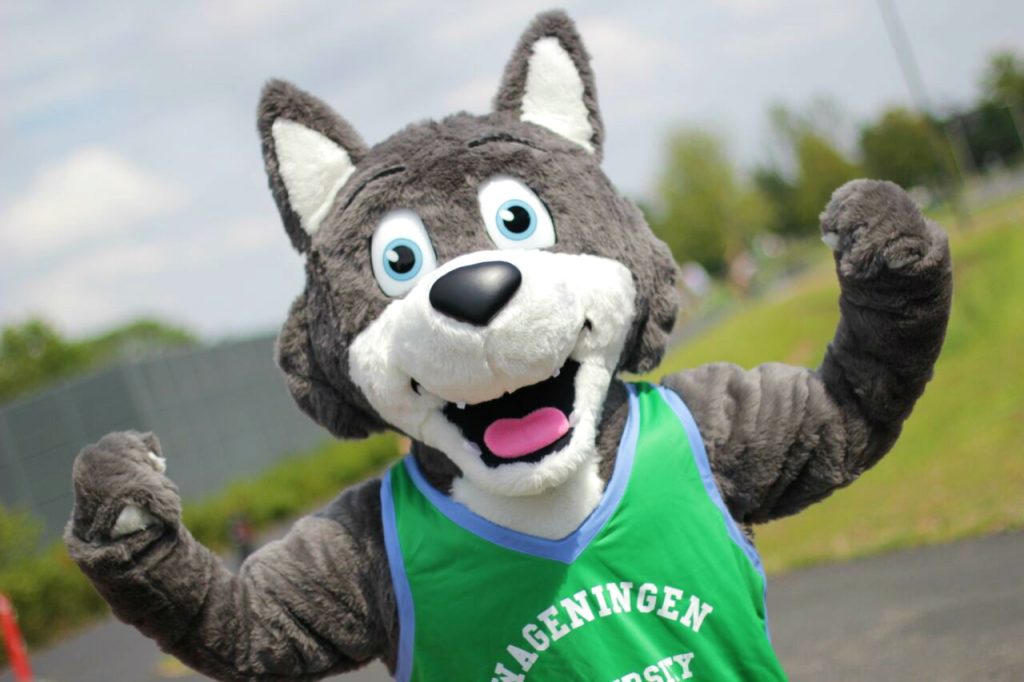 X – Helix, Radix, Nexus, Axis
Since no word starts with an X, I chose to introduce you randomly to the buildings on campus that end with or have an X in their name. Thinking about the names of the buildings it might be worth an article to find out why the buildings have these names.
You!
In Wageningen you are not just a number. I regularly meet, email or just walk into the office of my teachers and professors and they know me. Wageningen is not the biggest university, but it is personal and I highly appreciate this.
Zoo
Did you know that there is a zoo close by? My colleague Pranav wrote an article about the Zoo close to Wageningen. Check it out!