Event: Virtual Open Day – 25 November
Are you considering Wageningen as your future university? Would you like to know what to expect when studying in Wageningen? On 25 November, Wageningen University organises a Virtual Open Day for you. In this blog, we will give you some insights on what to expect from the programme of this online event.
Enter our online platform ood.wur.nl and travel through our campus from your tablet, smartphone or laptop. Swipe through student stories to read about their experiences. Get a tour around campus by one of our guides. Read about the different buildings on campus and find out where they are located.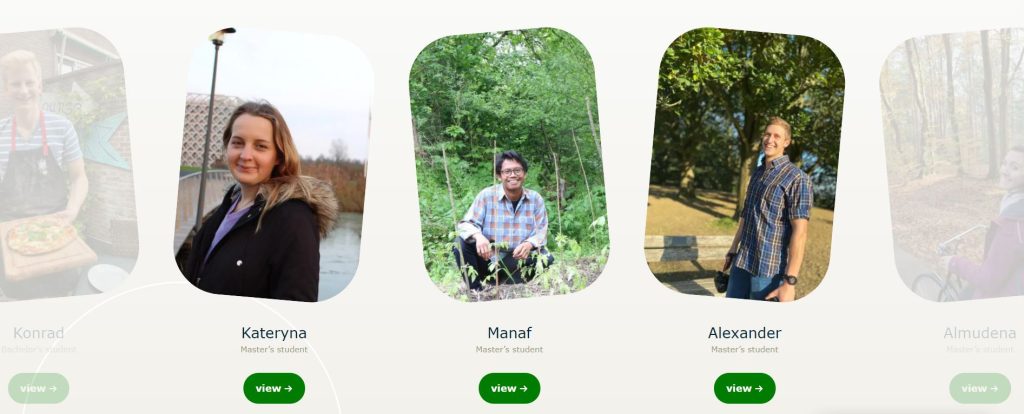 Read about the various housing options in Wageningen and surroundings for students. There is more to see, discover some university surroundings and its location. The city is centrally located and has inhabitants from over 160 different countries.
And what else? More information about our bachelor's and master's programmes, help on how to apply. Videos on what's it like being an international student at WUR. Information on online education. There is so much to discover on our platform, let's say you can find all you need to know.
What can I get from the Virtual Open day?
So here is what the online event has to offer. During the Virtual Open Day, you have the chance to see so many of our staff, students and programmes in action, all trying to get you what you need to be able to make the best choice for your future.
Live Q&A
Our Spread the WURd social media team will answer your questions during our live Q&A. Idealis the student accommodation provider in Wageningen will be there too. And the Student Service Centre will answer questions about your application. So gather all your questions and ask them live. If you would like to get more information about our programmes or if you are interested in discovering the online campus, the Q&A session will be the best chance to solve your uncertainties.
By joining to the Virtual Open Day you will have the chance to get a better feeling of what's it like to study in Wageningen.
Chat team
Also, a chat team will be available throughout the day to answer your questions about the education system of Wageningen and what's it like to study in Wageningen. Students can speak from their own experience and tell you what it is like to study a particular programme. They can help you with all sorts of questions like: what is the added value of a master's, what are the career possibilities, how is the study load of a programme and much more!
https://weblog.wur.eu/compare-and-contrast-essay-movie-and-book/
For future bachelor's and master's students
Keep an eye out for a detailed programme which will be communicated on essay about my job experience. There you can find the times and how to log in. The programme for bachelor's starts at 15.00 hrs and has different presentation rounds at 16.00 and 19.00 hrs. If you are looking for a master's your programme will start at 13.00 hrs and able to join the presentation rounds at 14.00 and 18.00.
Once you sign up for the online open day, you will receive more information on how to participate by email. You do not have to come to Wageningen to participate, you explore Wageningen University from the comfort of your own home. We offer a programme from 13.00h (UTC+1) to approximately 20.00h (UTC+1). Please use a time zone converter to check the local times. We hope to see you there!