Practical clips – already 100 recorded
This May we started the project "practical clips". This project aims to improve efficiency during practical lab training. Currently a lot of the instructors' time is consumed by answering simple questions on how to perform certain operations. The practical clips allow students to easily follow instructions at their own pace, when- and wherever they want. As of today, almost 100 practical clips have been either made or gathered by our instructors who are very enthusiastic about using them.
Pre-Recording
The workflow to create a practical clip starts way before recording. Together with the instructor we translate the plans into a storyboard and we produce the texts and images to be displayed. This is an "agile" process  since we've already learned that it is much easier to start designing a clip using existing material. This process allows us to develop a suitable clip which we can then further elaborate on in the future.
Recording of practical clips
Once the storyboard is finished, we can start recording. A group of around five students have been trained to record the clips using our mobile studio. The mobile studio is fully equipped and can record the clips in a practical lab or in the field. If you are interested in the setup we use, watch the vlog that we will release soon!
Recording is done in a real life situation, in the labs or in the field. The recordings are not fancy Hollywood productions but are simple and clear recordings explaining practical methods. The clips use both on-screen texts and spoken words so students can read, watch and listen. So, if you are in a busy lab watching the videos, you can easily follow the instruction by reading the texts. Two students and an instructor record the clip. One person explains the procedure in front of the camera, one records the video and one adds the texts and voice overs to the video. The instructor is present to point out critical steps in the procedure and to make sure that the clip meets their standards. With this setup we record everyting at once: the procedure, texts and voice overs. It takes about 45 minutes to record a two minute clip which then goes to post-production.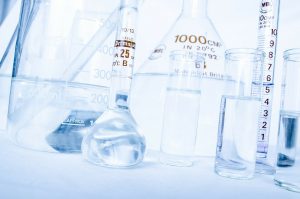 Post-production
We don't like post-production. It is very time-consuming and you can't correct a clip if there's something wrong with it. Instead of spending long, frustrating hours behind the computer, we just record another take. Our post-production involves cutting the takes to make a clean video and performing some standard improvements. After editing we release the clip via YouTube and add it to our library, often the day after recording.
So far
So far we've gathered almost 100 clips. We released the clips under the creative commons license, so you can use them easily. You can browse our library via our website at http://pclips.wur.nl.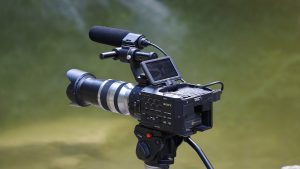 In the library you can expect to find clips relating to kitchen hygiene, organic chemistry, biochemistry, biology, ecology, microbiology, and molecular biology – and probably more by the time you visit our website. We recorded in labs, kitchens, hallways, ponds and lakes both on and off campus.
What's next?
We would like to record even more clips and improve our existing clips. Soon we will start to add QR-codes to machines and setups used in our practical labs so students will have instant access to the relevant clips they need. We hope to encourage our instructors as well as others to use these clips by sharing the success stories we've heard so far. We want our clips to be great, to be useful and to ultimately improve teaching. We would also like to record clips at other universities or educational institutes in order to expand the work fields covered in our library.
Are you interested? Check our work on http://pclips.wur.nl or email us at practicumclips@wur.nl