Climate-proof forests in the Netherlands and Europe
Lengthy periods of droughts scourge Europe, weakening the forests and thus hampering the CO₂ absorption. There is an increasing risk of forest fires and plagues, which threaten the diversity of flora and fauna. Wageningen researchers and forest managers collaborate in testing what trees are best able to cope with dry conditions and absorb CO₂most effectively. Thus, their expertise contributes to healthy, climate-proof forests in the Netherlands and the rest of Europe. Planting trees for the climate, a good idea?
Forests in Europe are profoundly affected by climate change, such as increasingly warm and dry summers. 'In our continent, between 20 and 30 per cent of the forests consist of Norway Spruce trees, a key species in the production of lumber. We are seeing many trees perishing as a result of heat and drought', says Gert-Jan Nabuurs, professor of European Forestry. During a drought, trees are unable to produce sufficient resin to protect themselves from the bark beetle. 'Particularly the extensive spruce forests in central Europe are affected. There, there are at least 200 million cubic metres of dead spruces', according to Nabuurs.
" Care for forests and reducing CO₂ emissions are both needed. Not just the aforestation, that is not so much of a problem. The real challenge lies in managing the forest sustainably over a long period of time."
Great concern
For over two decades, Nabuurs and his colleagues have been making projections for the future of the European forests, based on data provided by the European member states. 'The different types of trees are shifting due to climate change. Fifteen years ago, we predicted the spruce would have no future in Central Europe. But we had not expected the deterioration to be this rapid. This is cause for great concern,' Nabuurs states. The professor and his colleagues are studying how the forest may be adapted to climate change through the introduction of tree varieties better suited to warm and dry circumstances. 'Thus, the forests will be able to continue their function in providing lumber, offering shelter for animal and plant species, and absorbing CO₂.'
Lime trees and sweet chestnuts
The Wageningen scientists and forest managers are looking into the possibilities in various European countries. 'As part of the climate agreement, we have started pilot studies in forests in the Netherlands together with partners in the forest and lumber sector. Doing these studies on location is important. We are looking for trees that store as much CO₂ as possible but are also able to thrive in the dry sandy soils in the east and south of the country. Improving the groundwater management and the soil, and plant varieties such as lime trees, sweet chestnuts and Turkish hazel also helps',  says Nabuurs. The researchers are also studying how they may reverse the acidification of the soil due to high ammonia-emissions, and its effect on nature reserves.
Small patch of land
'The Netherlands is a small patch of land, with many inhabitants and activities, and our forests are fragmented. We must make every conceivable effort to unify and fortify the forests. Our forests are small, but of great value to our society', Nabuurs stresses. He was one of the pioneers of a forest and lumber sector action plan. Its contents are partly found in the national strategy for forests developed by national and provincial governments. Over the past years, there was much public outrage at the felling of trees. This was done to preserve heath and drifting sands, for the production of lumber or for traffic safety purposes. The strategy for forests urges forest managers to consider whether felling is essential and focuses on aforestation.
Drought and forest fires
The Norway spruce plays a leading role in the Norwegian, Finnish and Central European lumber production. These countries also face longer dry spells in the summer. 'There is little natural variation, but we are seeking spruce varieties better able to cope with drought,' Nabuurs clarifies.
Southern Europe faces an increased risk of forest fires due to the increasingly hot and dry summers. Forest management should be better organised to prevent these fires as much as possible. 'However, there is often a lack of funds and resources,' the professor states. Small nature organisations do work on small-scale planting, in Spain, for example. Drought also increases the risk of forest fires in the Netherlands, as we have seen this spring.
Agroforestry and primaeval forests
European countries should manage, plant, restore and fell 'climate smartly' to dampen climate change and make forests more resilient. The responsibility for the conservation of forests and biodiversity previously fell on the member states. Still, recently, the EU is getting more involved. 'It touches climate, land-use and energy, now that the use of fossil fuels is reduced.' It could even lead to changes in the agricultural policy that is currently being established for the coming seven years, Nabuurs feels. For example, by providing subsidies for agroforestry, a combination of forestry and agriculture. Besides, there are still some areas of primaeval forests remaining in Romania, Bulgaria and Slovakia, for which the protection is sadly not well organised within the EU. 'That would be about time.'
Two billion trees
Forests have an essential role in achieving climate goals. EU Commissioner Frans Timmermans' Green Deal includes the conservation of trees and the planting of two billion trees in the next decades, besides numerous other measures. 'This amounts to about two million additional hectares of forest in Europe per year, about half the area of the Netherlands. That may not be much, but it does provide a clear signal that the EU considers forests important for the variety in species, CO₂ storage and production of lumber, a renewable resource.'
Internationally, the Intergovernmental Panel on Climate Change (IPCC) also appears to look towards forests as a solution to climate change. Nabuurs has been involved in the UN climate panel for decades and is the lead author of its sixth report.
Long term management
The professor warns that the recovery of forests and aforestation do not compensate for additional emissions of greenhouse gases. 'Care for forests and reducing CO₂ emissions are both needed.' In addition, it is vital that the ambitious plans are realistic, Nabuurs stresses. 'Not just the aforestation, that is not so much of a problem. The real challenge lies in managing the forest sustainably over a long period of time in such a way that the local community can also benefit through lumber production, for example. In the tropics, aforestation is often lost to making room for agriculture, cattle farming or firewood within ten to fifteen years. This is why conservation and planting must be integrated into the solution as a whole,' Nabuurs says.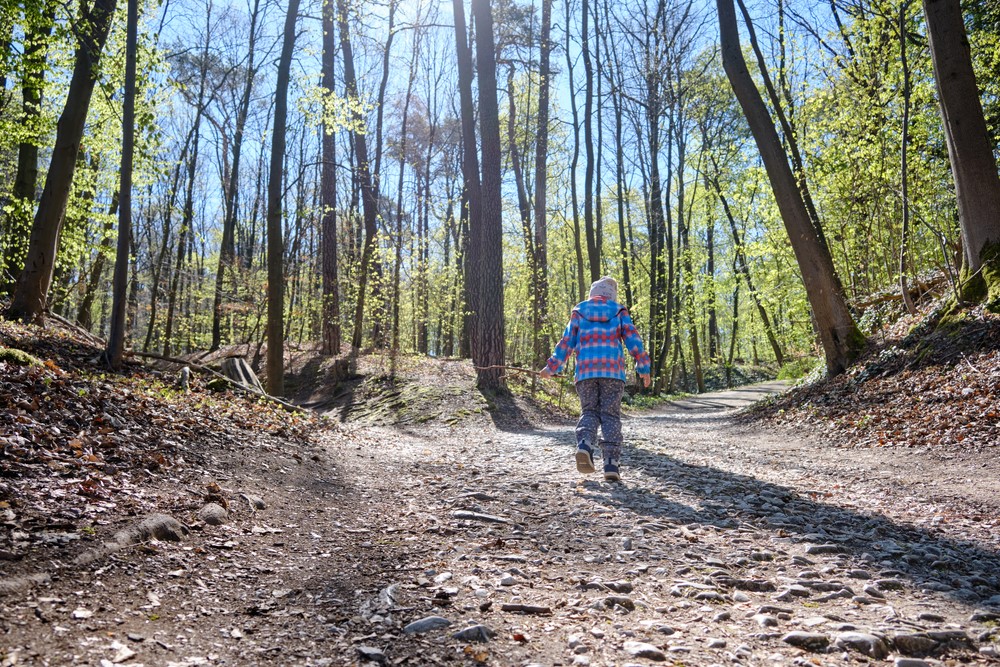 At this time, the corona crisis is the focus of attention, and climate issues are taking a back seat. Nabuurs: 'Perhaps an increased awareness will emerge. The corona crisis may eventually pale in comparison to the climate disasters that await us if we remain idle.'
Read more: