Combatting food crisis during and after corona
Since the corona outbreak, many day labourers in developing countries have lost their employment and, as a result, income. At the same time, the food supply is faltering, and prices are on the rise. Wageningen researchers, governments and development organisations are seeking solutions, such as corona-proofing markets and food transportation. They are also working on long-term improvements in the agricultural sector. This must lead to sufficient and healthy food for all during and after corona.
In the Ethiopian lowlands, many farmers cultivate sesame. During the harvest season, many day labourers come in from the densely populated highlands to harvest the sesame. But this year, the corona measures prevented workers from travelling to the lowlands. This caused a 30 per cent drop in their annual income, making it impossible for them to buy their own farming requirements, such as seed potatoes, which they cultivate in the highlands.
"The corona crisis clearly shows where the food supply is most vulnerable. The partners we work with are exceedingly motivated to improve these weaknesses."
Extreme poverty
'This example illustrates how everything is connected. The corona pandemic causes an enormous relapse in poverty in developing countries', says Walter de Boef, a consultant at the Wageningen Centre for Development Innovation (WCDI). Because crops cannot be harvested on time or brought to the market, farmers will grow fewer crops. 'The food supply for cities is insecure, and borders are closed. This creates a scarcity in fresh and nutritious foodstuffs such as eggs, fish, vegetables and fruits. These products are becoming more expensive for consumers.'
Eggs and vegetables
While small-scale farmers still have sufficient food, the situation in urban areas is different. There, day labourers are unable to find work, and many employees are being laid off. 'The economic consequences impact the most vulnerable groups, often people who had only just begun to emerge from extreme poverty', De Boef states. This directly impacts households. 'We are getting reports of low-income families having just one meal a day rather than two, and subsisting primarily on rice in Bangladesh or the cheaper grain sorghum in Ethiopia. Growing children are not provided with the necessary nutrition, which dramatically increases malnutrition.'
Exploration
In the early stages of the corona crisis, De Boef and his colleagues started conducting explorative studies, so-called rapid assessments, on specific food products such as sesame and vegetables. They also conduct assessments for countries, to expose weaknesses in production, supply and availability of food. They support governments and development organisations seeking solutions. Explorative studies have been done for Ethiopia, Kenya, Mali, Myanmar, Nigeria and Rwanda. De Boef: 'These are countries in which we have projects underway in collaboration with the Ministry of Foreign Affairs, aimed at fortifying the agricultural sector in collaboration with local governments and organisations. In Ethiopia, for instance, we have an eight-year programme for the sesame sector.'
Questionnaire
First, scientists gather as much information as they can on the country's agricultural sector and food systems. This data is obtained from the World Bank, the FAO, governments, development organisations and other sources.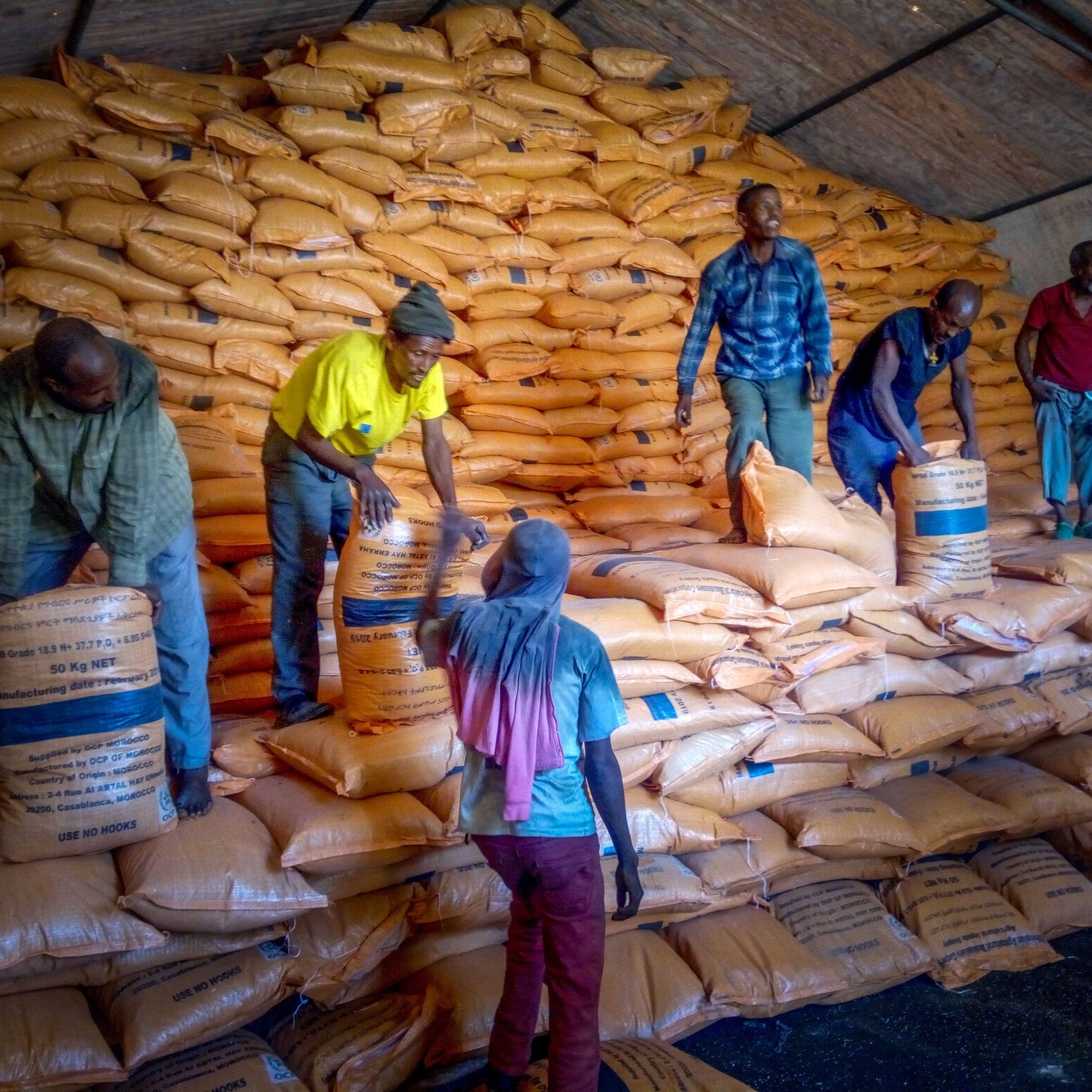 Then, the researchers ask eighty persons in a particular sector to complete a questionnaire on the impact of the corona crisis. 'In Ethiopia, for example, the lowlands farmers now appear to be cultivating less sesame and more sorghum. Moreover, farmers are experiencing difficulties in obtaining seeds and fertilisers',  De Boef explains. In Kenya, dairy farmers have trouble getting their milk transported to the provincial cities.
Zoom meetings
The researchers discuss these and other problems revealed through the questionnaires in small meetings with farmers, traders and policymakers using Zoom. 'Thus, we are able to reach solutions rapidly.' De Boef states that in many countries, the lock-down implemented as a result of the corona crisis was very restrictive. 'There, food was the priority, and exceptions were needed for food production and transportation. By providing sufficient information on corona, truck drivers and farm workers could still travel and work safely.'
Exception
During the rapid assessments, participants consider how to respond to the new situation. 'We identify who may be at risk so that governments and development organisations can set up humanitarian programmes to provide relief. We also seek solutions for issues that the sector currently faces.'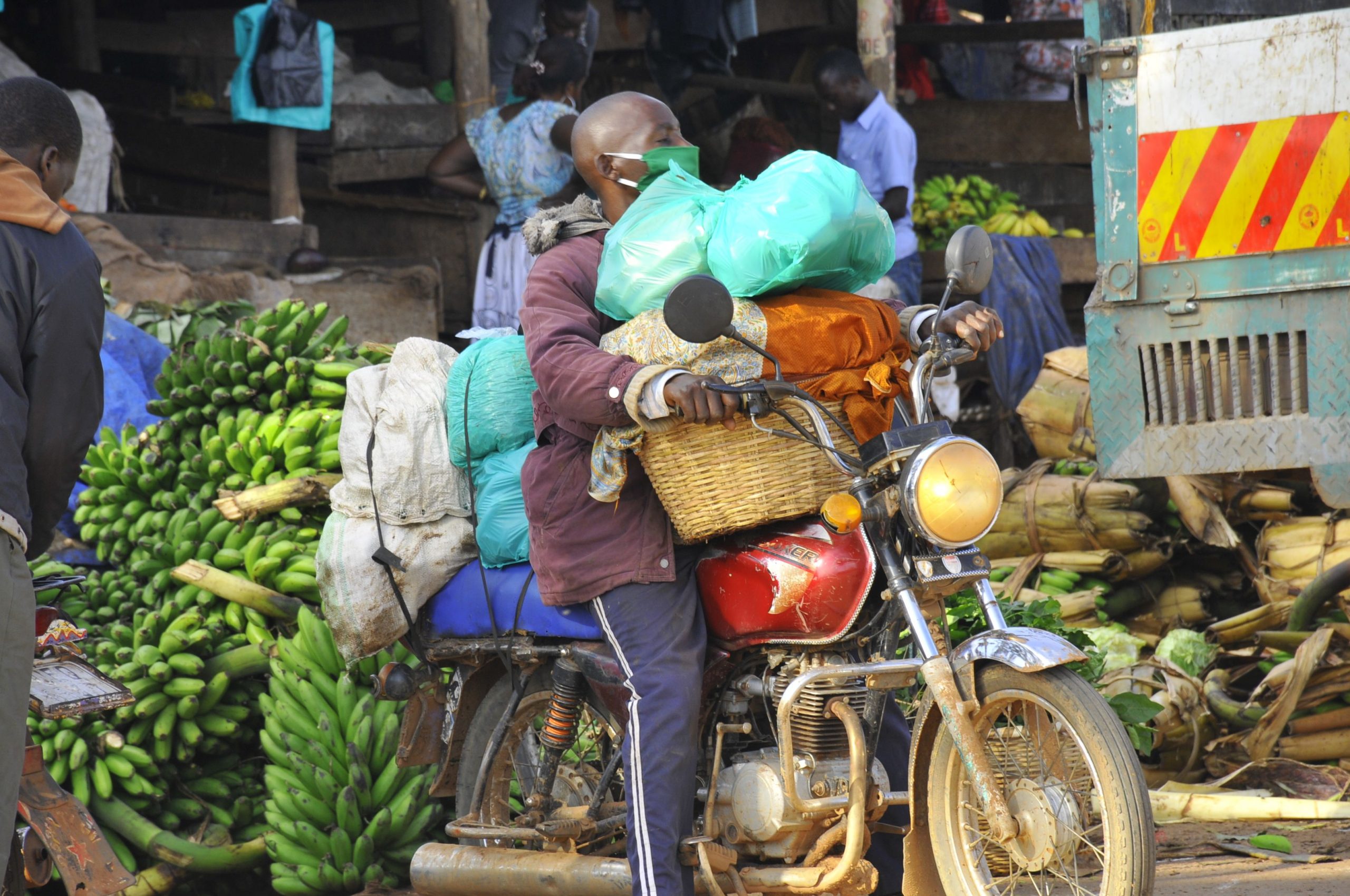 Some farmers may be able to cultivate alternative, less labour-intensive crops, for example. And in Nigeria, where farmers were unable to obtain seeds, 'the government and trade sector joined forces to organise corona-proof markets for agricultural supplies',  De Boef recounts.
Long term
At the same time, Wageningen researchers work with governments and development organisations on improving the agricultural sector in the long term. Not just farming, but also storage, processing and transportation of food. De Boef: 'We help expose weaknesses and fortify the food system.' WCDI is involved in, among others, improving the sesame sector in Ethiopia, the horticultural sector in Ghana and Rwanda, and the seed sector in various countries.
Motivated
'The corona crisis clearly shows where the food supply is most vulnerable. The partners we work with are exceedingly motivated to improve these weaknesses',  the consultant states. He continues: 'Discussing with partners in Bangladesh or Ethiopia and being able to help develop ideas for an alternative approach is very energising. This really makes me feel like we are facing this challenge together.'
World Food Day on 16 October

This year's World Food Day focuses on sufficient, nutritious and safe food and eradicating hunger. How do we alter food systems? What lessons can we learn from the corona crisis, which reveals weaknesses in the food system? During the World Food Day, food change facilitators from the Netherlands and abroad present their ideas and challenge their peers to provide input.
Check this movie on food security and food quality challenges the world faces in 2020. More information on the World Food Day 2020 can be found on the FAO website.
Read more: