Healthy ageing
As we grow older, the strength and mass of our muscles decreases. Food scientists from Wageningen University and Research have now discovered how to reverse this process. Protein-rich food and strength training can help older people to become stronger, improve their balance and stand up with less effort. These were the findings of research carried out by Wageningen's Human Nutrition Department, which is celebrating its 50th anniversary this year. Are you curious to know more about nutrition for the elderly?
Elderly people today live independently for longer. "Of course they want to stay mobile and avoid the need for a rollator as long as possible," says Lisette de Groot, Professor of Elderly Nutrition. As we grow older, the strength and mass of our muscles decreases. This is called sarcopenia. "This can inhibit the daily functioning of elderly people. They experience difficulty lifting things, keeping their balance and standing up after long periods of sitting, and so they may become less self-sufficient."
"We saw clear improvements in elderly people with only strength training, but the effects became even stronger in combination with protein-rich diets."
Training and protein
However, with the right diet and exercise, the process can be slowed down, and even reversed, food scientists led by De Groot have discovered. Elderly people need to stay active if they want to maintain muscle mass and strength. When an elderly person becomes bedridden, they quickly start to lose muscle mass, says De Groot. "But strength training and extra proteins can build up that muscle strength and mass fairly quickly again."
This was demonstrated by previous research conducted in Wageningen, where more than sixty frail elderly people did 24 weeks of strength training under professional supervision. Half of the subjects also received a protein drink while the other half were given a placebo. "We saw that while strength training alone had an effect, without extra protein there was little muscle mass development. The effects became stronger thanks to the combination with protein-rich food."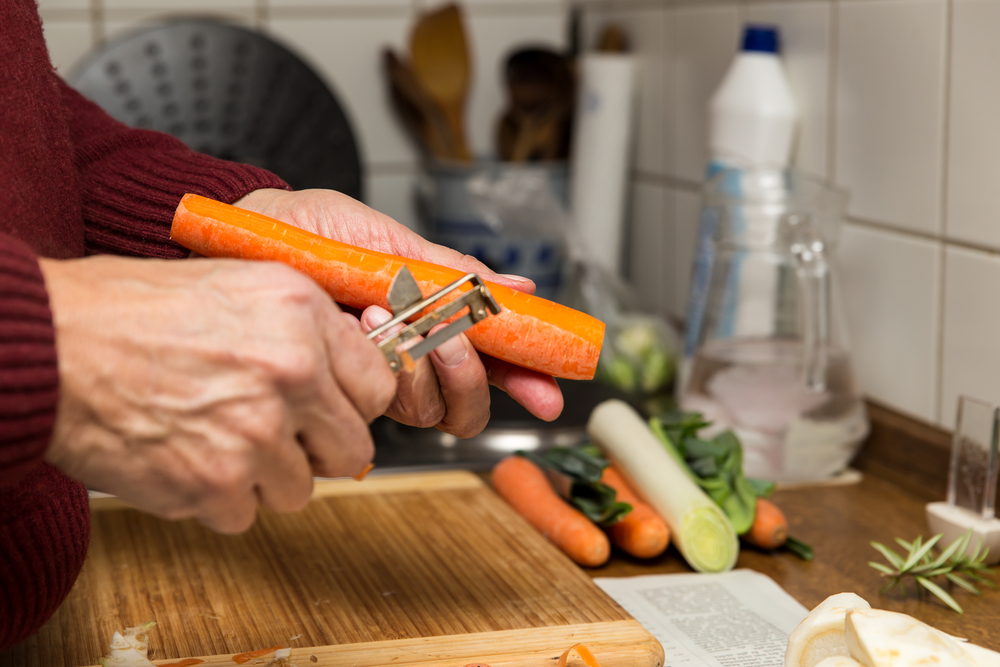 Physiotherapist and dietician
"The research was carried out in a controlled setting at university. The next step was to see how the new insights worked in practice," explains De Groot. The follow-up project, ProMuscle in Practice, was started in 2017 and conducted together with healthcare organisations and other partners. The elderly participants in the project did 24 weeks of strength training in their own living environment under the supervision of physiotherapists, exercise coaches and other specialists. They also received dietary advice from dieticians to encourage them to include more protein-rich food in their daily diets. There were 168 participants from the towns of Epe, Apeldoorn, Ermelo, Putten, Ede and Harderwijk; all over-65s that have some problems with mobility.
Chair test
Before and after the 24-week period, the participants' muscle mass was measured and their muscle strength was tested using gym equipment like the leg press. The participants also did balance and walking tests and the chair test, whereby they were asked to stand up from a chair with their arms crossed on their chest.
The results will be published in early November, but De Groot is prepared to reveal a little inside information: "The test results reveal that we're on the right track." Another research project will soon begin for patients in rehabilitation centres. "Mobility is already part of rehabilitation treatment, but we are also going to examine the combination with diet, and what we can improve," explains De Groot.
Starting points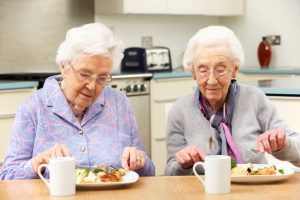 But Prof. De Groot's field of research is broader than this. She also focuses on osteoporosis, decreased appetite and cognitive decline, which can lead to dementia. "We try to find links between these themes wherever possible." She did her first research into nutrition and elderly people as part of the European SENECA studies that ran between 1988 and 1998. "There we highlighted the bottlenecks and these were the starting points for our research projects and intervention studies."
Profiles
The Netherlands has since established DuSRA, an association of university medical centres, knowledge institutes and universities – including Wageningen – that are all involved in ageing research. For example, De Groot is active in VOILA, a major joint research project. "We want to understand why some elderly people respond differently or less to dietary changes," she says. "How can this be explained and what patterns are there? We plan to sketch profiles that can predict which groups will respond and which will not, based on the results."
Read more: