Sustainable palm oil through deforestation alerts
Forests in Indonesia and Malaysia are rapidly disappearing in favour of palm oil plantations. To prevent illegal deforestation, Wageningen scientists are developing a self-learning computer system. This system analyses radar-satellite images and raises a red flag when parts of forests disappear. Governments and companies can then go to the location, check the report and deal with potential offenders. Nature organisations can also use the image analyses for monitoring. Who do you think should be responsible for making sure palm oil is produced in a sustainable manner?
New radar images are received every six to twelve days and are then analysed by a special computer system developed in Wageningen and converted into maps. Johannes Reiche points out that the red spots on those maps show where tropical rainforests are disappearing. Reiche is assistant professor Radar Remote Sensing in Wageningen. "We could already see that using regular optical satellite images, but due to the clouds, this was not possible during the rainy season. As a result, it often wasn't visible that forest had been burned down or logged until months later", Reiche says.
However, radar images from the Sentinel-1A and B satellites have now become available. These European Space Agency (ESA) satellites produce images of Europe every other day and images of every tropical location every six to twelve days. "These radar satellites produce images using radio waves which pass through clouds. The radar images capture many spatial details and reveal even the smaller deforestation practices. This enables us to see almost immediately when a forest is being affected", Reiche explains.
Cookies and soap
In recent decades, Malaysia and Indonesia have been ravaged by large-scale deforestation. Approximately 25 percent of deforestation is due to the rise of palm oil plantations, including in Borneo and Sumatra. No fewer than 85 percent of all palm oil used worldwide originates from Malaysia and Indonesia. This vegetable fat is found in cookies, baking products, pizza and sweets, but also in soap and cosmetics.
"A near-real-time warning system is the only way to actively combat illegal deforestation on a large scale. It prevents always running behind."
However, palm oil production has harmful consequences. Deforestation releases large amounts of stored carbon dioxide. This emission is even greater when the peat soil on which part of the forest grows is affected. Orang-utans are losing their habitats, and a lot of natural diversity is lost. The air quality also greatly suffers from the forest fires. Many farmers illegally burn down parts of tropical rainforests to create space for palm oil plantations.
Sizing up the situation
To turn the tide, the largest palm oil producers and buyers, multinationals such as Cargill, Bunge, Mondelēz, Nestlé, Pepsico and Unilever, have joined to form the Roundtable on Sustainable Palm Oil (RSPO). The RSPO provides certification for sustainable palm oil and last year everyone should get education or training after high school essay. To help guarantee this, Reiche and his colleagues are developing the new computer system in collaboration with the independent organisation bigfoot essay and the Dutch company how to start an introduction paragraph for a persuasive essay. This monitoring system enables producers and buyers to take immediate action against deforestation practices.
The self-learning system warns when it detects new deforestation in Indonesia and Malaysia. Reiche: "When that happens, an alert is sent to palm oil buyers and producers. They can then go to the reported location and check the situation or call in the local government." If illegal deforestation is indeed discovered, the intention is that palm oil will be no longer be acquired from the perpetrating farmer.
Enforcement and control
"A near-real-time warning system is the only way to actively combat illegal deforestation on a large scale. It prevents always running behind. The largest gain can be achieved through effective law enforcement", Reiche says. "Due to a shortage of resources and personnel at the forestry agencies and due to corruption, this aspect is often lacking. But thanks to the reports, there is an improved chance that governments and companies will catch the offenders in the act. At the same time, when there is a report, it becomes more difficult to cover up the situation. The alerts make activities and developments in the field of forestry clear and transparent."
Furthermore, the analyses and maps from the system will be made available online and freely accessible to everyone in the near future via the bigfoot essay website. This way, besides governments and companies, critical organisations such as MightyEarth and Greenpeace will also be able to check sustainability claims.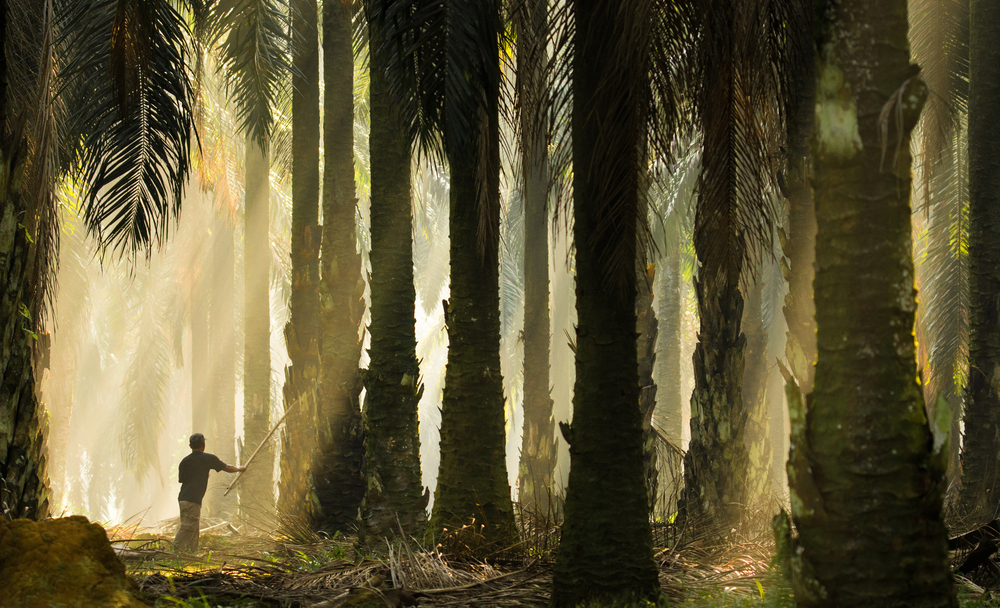 Worldwide, better and faster
Reiche aims for a worldwide application of the warning system in the future, to also prevent deforestation in areas such as the Amazon and Central Africa. 'Ministries of forest and nature management and other governments of various countries have expressed their interests.' The researcher also sees opportunities for improvement. 'When reporting deforestation, we would like to know what exactly is happening on site. Are there activities involved such as goldmining or the expansion of a palm oil plantations? Combining optical and radar satellite images could also ensure yet faster detection. It is very important to see what happens as quickly as possible', Reiche emphasises.
Spiritual forces
Several countries developed a similar warning system. "In Peru, some successes have already been achieved in the fight against deforestation. The reports allowed the government to warn indigenous communities that illegal logging was taking place in their area. The community immediately went to the locations reported to bring it to a halt", Reiche explains. He continues: "Initially, the perpetrators caught were convinced that shamanic spiritual forces were involved. How else could the native tribes know where they were and what they were doing in these vast forest areas?"
Read more: