Study success – get started on time
As a parent, you invest a lot in your child: upbringing, attention, money—too many things to list. Along the way, you will feel it is important that your son or daughter also completes their education. You can help them make their study programme a success. How? This article is about: Study success – get started on time.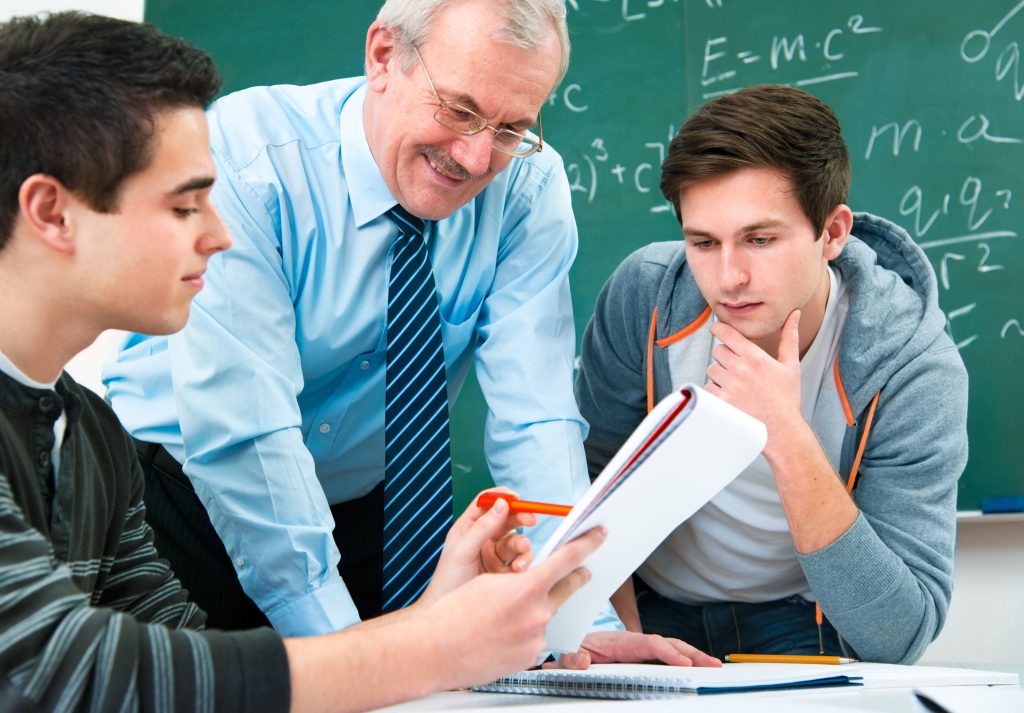 Study success – so what is important?
For a long time, it was thought that good exam results were the best foundation for study success. Of course, an in-depth knowledge of the content is important. If your child chooses a degree programme with a great deal chemistry-based courses in the first year, it will definitely help if they have a good core knowledge of the subject. The student will have to read a lot, too—sometimes in Dutch and sometimes in English. That means that good reading skills are important as well. The student will be asked to take responsibility for the progress of their own studies. Does the student have the right study skills? Do they know how to take good notes? Do they know how to separate key topics from supplementary elements? In-depth knowledge and study skills are definitely important.
Study success – get started on time
No matter how important knowledge of the subject and study skills are, the best way to guarantee a successful study programme is choosing one that truly suits you. It is important to check this over and over. The best way to guarantee a successful study programme is by choosing the right course of study. Research shows that half of university dropouts indicate that they spent too little time choosing their study programme. These students worked hard on passing their final exams and choosing their study programme was often lower on their list of priorities. You might recognise your own child in what Tom had to say:
I really had to push myself to prepare for my final exams. Thinking about what would happen afterwards was something I had very little success with.
"Study success, get started on time" is not some meaningless phrase. A great deal of exam candidates put all their effort into passing their exams. Choosing a good study programme, especially in the year before graduation, demands a lot of attention.
At least three Open Days in the year before graduation
Study advisers and study development counsellors at the university level recommend attending at least three Open Days in the year before graduation. Prior to attending an Open Day, your son or daughter may have looked at a variety of different degree programmes. He or she will have thought about whether this degree programme suits them and will have looked up everything on the internet. An Open Day is actually the first time to get a good look at whether the information they found on the internet is actually true. Is the topic actually interesting? Do they really want to spend years working on it? Be sure to ask your child what it is that they find so interesting about it. If your child says that they find it "really cool", don't be satisfied with that. Ask more questions—the curriculum content really has to be his or her passion. Of course, that will demand a lot of thinking from your son or daughter. There you have it: study success—get started on time.
Compare institutions
Don't just visit one institution. Every university has its own atmosphere and approach. Even though you know that you want to study pedagogy, there can still be some big differences—here is what Kim had to say:
I was sure that I wanted to study pedagogy. But there were a lot of differences in the degree programmes. One programme was filled with projects, while the other required you to read a lot of books. What was best for me? I discovered that I didn't really like group work. That is why I chose a programme where I primarily studied on my own.
Even though you know what you want to study, the approach of the university has to suit you as well. Most universities will welcome you too, as the parent. Would your son or daughter like you to go with them? Great, you can be a big help in making comparisons.
After the Open Days, attend three Prospective Students' Days
At an Open Day, most universities will show their best side. A Prospective Students' Day is a bit different. On those days, you are a student among students and you can do a much better job of assessing whether this is really the institution or degree programme that suits you. Encourage your child to attend at least three Prospective Students' Days. Be sure to ask them thoroughly what did and did not fit with the idea they had of the degree programme. Prospective Students' Days always take place during the week. Of course, secondary schools will give children a day off to attend a Prospective Students' Day. Sometimes, students will have to write a report about these days. That usually works well—it helps prospective students reflect on what they have seen. Visiting during Prospective Students' Days does take up a lot of time. However, it is an important step in the process of choosing a study programme. It is good if your child is already aiming to attend one or two Prospective Students' Days in the year before graduation. Study success – get started on time
Ask the students
Encourage your son or daughter to spend a good amount of time talking to and e-mailing students of the degree programme they are thinking about choosing. That has a variety of advantages. A student will be able to talk about the degree programme "from the inside out." Your child will get "the real story" behind everyday life in that programme. On Open Days and Prospective Students' Days, there are always current students that the prospective student can contact. You can even find the e-mail addresses of students on the website for the degree programme or institution. If your son or daughter cannot find those, have them ask about it. If your son or daughter has already accumulated some social contacts, it will also help them adjust to the new situation sooner. Contact with the student is also a good way to check whether you will fit in with other students in the degree programme. Compare, think it over, and reflect on your feelings—these are all things that are important for the prospective student. It takes time to get an understanding of your study career.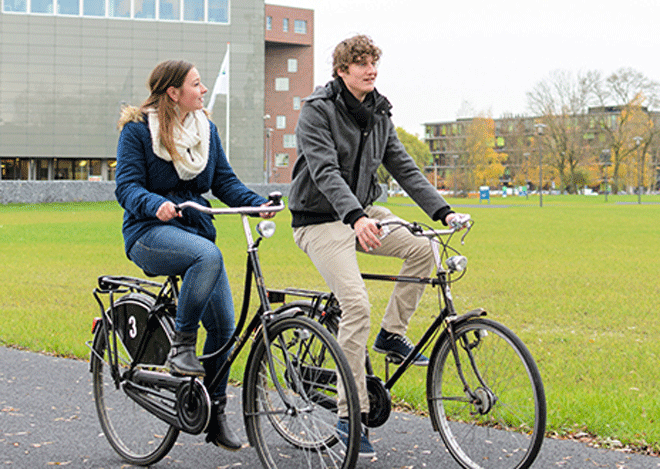 What can you do as a parent?
Start encouraging your son or daughter to start looking into their study programme options in the year before graduation. Help them with all the technical matters if they need you to: How do I get there? Where do I need to go exactly? How do I sign up for an Open Day? The best support you can give is talking with them about what an Open Day or Prospective Students' Day entails. Study success: get started on choosing a study programme, on time.