First weeks of lectures … tips from students
The first weeks of lectures are the start of four or five years of study for your son or daughter. How can they start off right? Senior students share some tips for the first weeks of lectures. Marian on her first week at college: "Sign up for a loyalty card at the supermarket" and Edwin: "No-one checks up on you.." (Dutch version, in het Nederlands)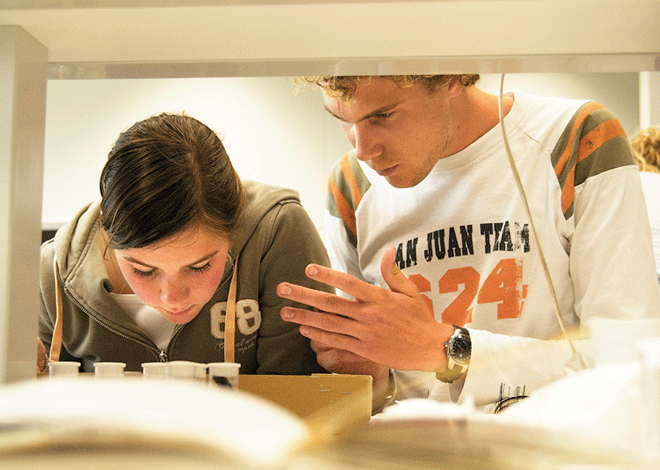 First weeks of lectures
No-one checks up on you..  and other tips and remarks from Edwin, senior student:
Buy your text books second hand, you'll need the money later in the week…For later in the week read: the party on Thursday.
Eat together with people, it's cheaper and more fun!
Become a member of something, a sports club, a student association, an orchestra, etc. In this way you'll get to meet lots of new people.
Follow the university on social media. You'll often find some useful tips here!
Stay up to date with your school work from the start. No-one is going to check this, but if the evening before your exam you discover that you really should have read the whole book you won't be too pleased. 
More responsibility
In higher education students have more responsibility for themselves than at secondary school. Edwin's tips are relevant here. Good planning is important for your 'school work', as he calls it. Take an interest in the studies of your son our daughter by asking them how much ground they have to cover in order to pass the first exam. You will see it's quite a lot, so relaxation is important, for example you can join an orchestra, sports club or student association. And Thursday is the 'default' going-out evening for students.
More tips from Marian for the first weeks of lectures
Go and have a drink after college with your new classmates. You will be spending the next three or four years together with these guys. So make the best of it!
Leave the house in good time if you have to go to college. Sometimes when the bus comes it's full and the cycle paths around the college can be very busy around the time that lectures start.
Don't be frightened of saying or doing something wrong. Everyone is new and lecturers often really appreciate it if students dare to ask a question during a lecture. Be yourself!
Find something to do when you are free, it doesn't matter if you go and play sport, do something cultural or just hang out in the pub. As long as you are meeting people
Sign up for a loyalty card at the supermarket. Who wouldn't want a discount? Marian, student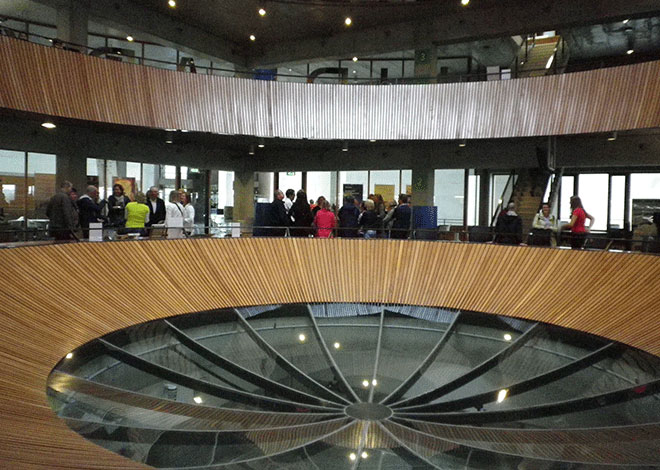 Support is available
Useful tips for the first weeks of lectures. It's true that lecturers welcome questions from students. It's important too that the student knows who his study advisor or study career counsellor is. Is there a problem? Does the student have a disability? Then it's useful to know what kind of 'support' is available.
Be yourself! Of course! The tip about 'getting to college on time' is extremely practical too. The busses to the campus and also the cycle paths are sometimes really full.
Managing your money is a real challenge for many students. We write regularly about this in the 'finances' section. What does studying actually cost?
Study succes
The first weeks of lectures also have a direct effect on study success later. It's important that you earn enough credits during the first study year. You must make sure that you achieve your Binding Study Advice. If you don't get the credits you need, you won't be able to continue your study.
Finding a balance and planning
Your first weeks in higher education are important. You must find a balance between study and relaxation. It's both fun and important to get to know lots of new people. But you also have to find your way around your study. What books do you need? Where do you need to be? How do you register for an exam? The student really has to find this out. This calls for a bit of planning. And that can be quite difficult at first.