WUR Data Champion Corjan Nolet: sharing data benefits research
After having published his data, PhD candidate Corjan Nolet was pleasantly surprised to find out that it was re-used by a research group at the University of Twente. This case shows that data archiving, part of good data management practice, really has scientific benefits. And this is one of the reasons why Corjan is a WUR Data Champion!
Corjan Nolet is a PhD candidate at the Soil Physics and Land Management chair group. He participated in the STW-funded research https://weblog.wur.eu/4000-word-essay-in-2-days/ nature-driven nourishment of coastal systems. This program investigated the dynamical nature of the Mla Format On Research Paper or Zandmotor in Dutch).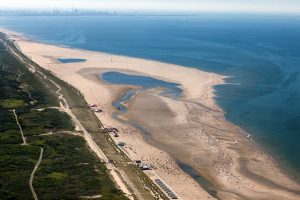 The Sand Motor is an experimental mega-scale beach nourishment, designed to provide coastal safety as well as opportunities for nature and recreation. In the project, researchers studied how natural processes (wind and waves) are redistributing the sand and what impact that has on the coastline. Corjan explored the impact of the Sand Motor on dune development. For over a year, he monitored changes in dune volume and vegetation with a drone and high-resolution cameras.
Before the research: Data management Plan
Since 2014, all Wageningen PhD students are required to write a https://weblog.wur.eu/bus-ki-yatra-essay-in-hindi/ (DMP) as part of their PhD research proposal. Corjan: "There are many steps to writing a Data Management Plan."
"For me, the driving force to write a DMP was to make sure that I made research data accessible to other researchers. Of course after I published my findings myself. Other PhD candidates in the project wrote a DMP to define their scientific integrity."
During research: data storage and sharing
Working with a drone makes data storing and sharing challenging. With each flight, the group collected 50 GBs of image data. Corjan explains: "The cameras need to take a lot of photo's to create an accurate 3D model of the dunes that we studied. The technique (photogrammetry) provides very valuable data for us and others but is hard to share on the W:\\drive because each file is very large." Corjan therefore stores the raw data on hard disks. He says: "We only saved the processed data on the W:\\drive, and we then started to analyse".
Note that the new Data management policy requires that all research data are stored on IT-supplied servers or approved local servers or cloud solutions. Keeping data on a hard disk is no longer permitted for reasons of security and possible data loss. If your group encounters problems in storing large data files, please contact data management support.
After research: Archiving data for re-use
Upon publication of a scientific article, Corjan archived the dataset in the certified 4TU Data Archive. This archive offers the knowledge, experience and tools needed to archive research data in a standardised, secure, and well-documented manner. It is one of the preferred archives in the new RDM policy, and the archiving process is supported by Data Management Support. Archiving data in this archive is (so far) without costs.
Thanks to Corjan having archived his dataset, the Department of Natural Resources of Twente University could re-use it. "The researchers made quite extensive use of my dataset", says Corjan. "They clearly stated that the data was from my paper. It was nice to see, I did not quite expect it." Corjan's data contribution is acknowledged in the article. 'The authors are thankful for the data kindly shared by World Agroforestry Centre (ICRAF) at ISRIC – World Soil Information, and also by Corjan Nolet and Peter Roosjen at 4TU.ResearchData.'
Corjan sees the value in data reuse and citations:
"When your datasets are re-used by others, and properly cited, this means additional scientific exposure and credit for the creators of the dataset."
WUR is serious about data
With this series on WUR Data Champions, we show you how some pioneers within our organization work on the implementation of the new RDM policy. Not every step is perfect; the championship lies in the serious effort and engagement. Please also read the blogposts on the other WUR data champions. And stay tuned: more data champions are to come!
Data Management Support
Do not hesitate to contact Data Management Support with any questions you may have. You can also join the Research Data Management group on Intranet to stay informed.