The new knowledge clip (is not a talking head)
You think knowledge clips are the bomb? That's right! And I have some good news for all knowledge clip lovers: innovations make more interactive videos possible. And possibilities are endless… according to what I saw at the Online Education conference in Berlin this December. Do you want to know how to make 'talking head' videos more interesting and what the knowledge clip 2.0 will look like? Read this blog!
Linear videos
1.1 Talking head
Ok, let's start with the type of video we are most familiar with. Yes indeed, it's the talking head. It is the type of video that is widely used in MOOCs and other online courses. A lecturer is telling a story, sometimes supported by a PowerPoint presentation in the background.
Nothing  more than 'radio on television' right? But effective in some cases!
Typical for this type of video is that you watch it from start (A) to end (B).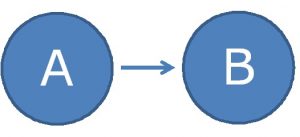 1.2 Live drawing
Another kind of linear video in which you watch from start to end is a video in which you see 'live drawing'. This could be a screen recording of a PowerPoint presentation or a calculation. The person that records the clip highlights, writes and draws in the screen recording to explain something.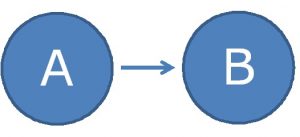 Tool tip:
Use Screencast-o-matic, a webbased tool for screen recording.
Video with interactive elements
Now it gets interesting. Videos can be enhanced with quizzes, text and even other videos. How that works from a student's perspective? (S)he starts watching the video and at a given moment, the video stops and a question about that part of the video pops up. The student needs to answer the question (a, b or c for example) before continuing with the video.
How do you design this type of video? As a teacher you need to use a tool that enables you to add questions. Big advantage: you can track the progress of the students and use this information for your next course. For example: if most of the students answered certain questions wrong, some more explanation during lecture time is probably needed.
Tool tips:
Use Edpuzzle or Scalable learning to add quizzes to your videos.

360° video
This is not a video you watch from A to B. You watch the images from the camera stand point. But as a viewer you can turn the camera around. This means that the student has to choose in which direction (s)he wants to look. Let's take an example from the work floor. In one direction there could be a discussion between two colleagues you can follow, in another direction there could be a lab situation and in yet another direction there could be a chemical experiment.
Want to know more? Read this (Dutch) blog on 360° video with a practical example.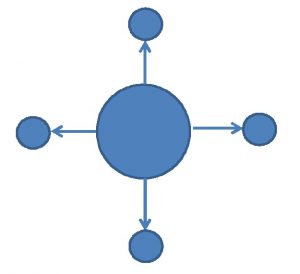 Interactive project
This kind of video does not necessarily play from A to B. It could include text, slides, buttons with extra information, quizzes, … Important is to explain to your audience at the beginning of the video how this type of video works. The student constantly has to choose where (s)he wants to go, on which button (s)he wants to click, what to watch, what to read, and when to answer questions.
I see some really nice possibilities for implementing reality into the classroom with this type of video!
For a very nice example, watch this Google National Park project and feel like you are in a national park for a moment:
https://artsandculture.withgoogle.com/en-us/national-parks-service/parks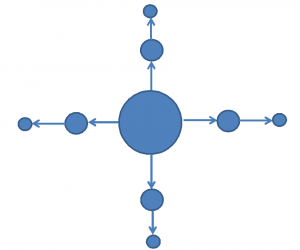 Which is your favourite type of video? Please leave a comment below!