Did you know that a good memory starts with a good diet?
Keeping your memory sharp as you age. Who would not want that? Combine a healthy diet with an active lifestyle and you have a great chance to having a good memory.
Lately, Mr Jones (81 years old) has become quite forgetful. He can't quite remember the names of relatives or that, recently, his children gave him the gift of a weekend in London. Chances are that Mr Jones is suffering from early-stage dementia. He is not alone: as many as one in five people get this disease. Currently, in the Netherlands, around 250,000 people suffer from it and, as the aging population grows, so will this number. Because the older you are, the more likely you are to get it. An 80-plusser has a 20% chance of getting dementia; in people over 90 this chance increases to at least 40%.
An 80-plusser has a 20% chance of getting dementia; in people over 90 the chance increases to at least 40%.
Medicine or food?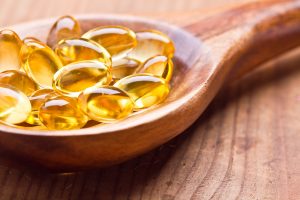 Unfortunately, there is no cure for dementia. But what pills can't do, a healthy diet can, perhaps. It is proven that dietary change can slow down the onset of loss of bone density and muscle mass, so why not use it to keep your brain in shape?
Worldwide, researchers are focussed on the relationship between nutrition and cognitive decline. Individual nutrients like omega-3 fatty acids, B vitamins, vitamin D and antioxidants are receiving lots of attention, but the results are disappointing so far: significant effects are yet to be found.
Complete package for a good memory
Yet, I am convinced that healthy food certainly does make a difference, but probably as part of a complete package. A good and varied diet, preferably linked to an active life – socially, physically and mentally – so that your brains also have the chance to stay well trained.
At Wageningen University, within the European research program NU-AGE, we are coordinating a large, one-year study on the effects of this complete package. The project involves more than 1,200 over 65s, from five different European countries.
Mediterranean diet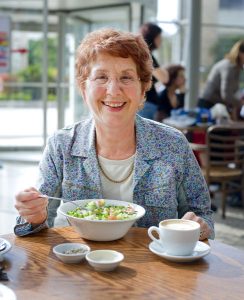 The elderly participating in the study follow a diet that meets official European minimum dietary guidelines for a balanced diet. This diet shares many characteristics with the 'Mediterranean' diet: rich in fish, fruits, vegetables, wholegrain cereals, legumes and olive oil. Previous research has proved that such a diet not only helps to prevent cardiovascular diseases, but probably also slows-down memory loss and the onset of dementia. Together with my colleagues, I recently published an overview of the latest research insights in the journal Advances in Nutrition.
I'm looking forward to next year, when the results of the NU-AGE study will be published. Then we will have more clarity about how a healthy diet can help keep brains in shape. And then we'll be able to give evidence-based advice to Mr Jones and all the other people who are worried about becoming forgetful.
Please leave a comment below.