Jack & Jelly
Imagine jumping into a lake full of jellyfish, sounds crazy right? That's what we got to do today! Lisa got to show us one of 'her' Jellyfish lakes, Lake Lenmakana. This lake is a marine lake, which means it is a brackish lake that is isolated from the surrounding sea. These marine lakes are home to a unique stingless jellyfish, the Mastigias Papua, whose evolution took a different course after it got trapped in these lakes.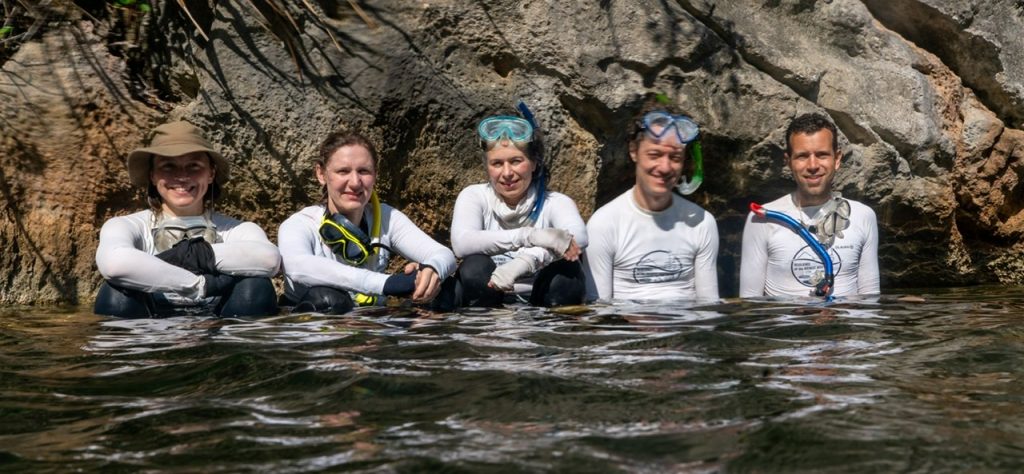 Thousands of jellyfish
Lenmakana is a little island formed by a ring of steep mountains with the lake right in its middle. Hence, after we got dropped off by the crew from our Liveaboard, we started a steep ascent onto the mountain ridge surrounding the lake. Navigating our way up between the sharp and irregular edges of the limestone, we got some amazing views of the sprinkle of islands in the surrounding ocean. Nothing as breathtaking as the views that followed after we crossed the ridge though… thousands and thousands of jellyfish had gathered where the sun lit up the lake.
After a quick descent, we plunged into the lake and submerged ourselves in this mesmerizing environment. There were jellyfish all around and they didn't seem afraid of us at all. Their uncoordinated movement made them bump right into us, even on our faces! Such a weird sensation to have these mushy jellyfish bumping into you. Good thing they were stingless.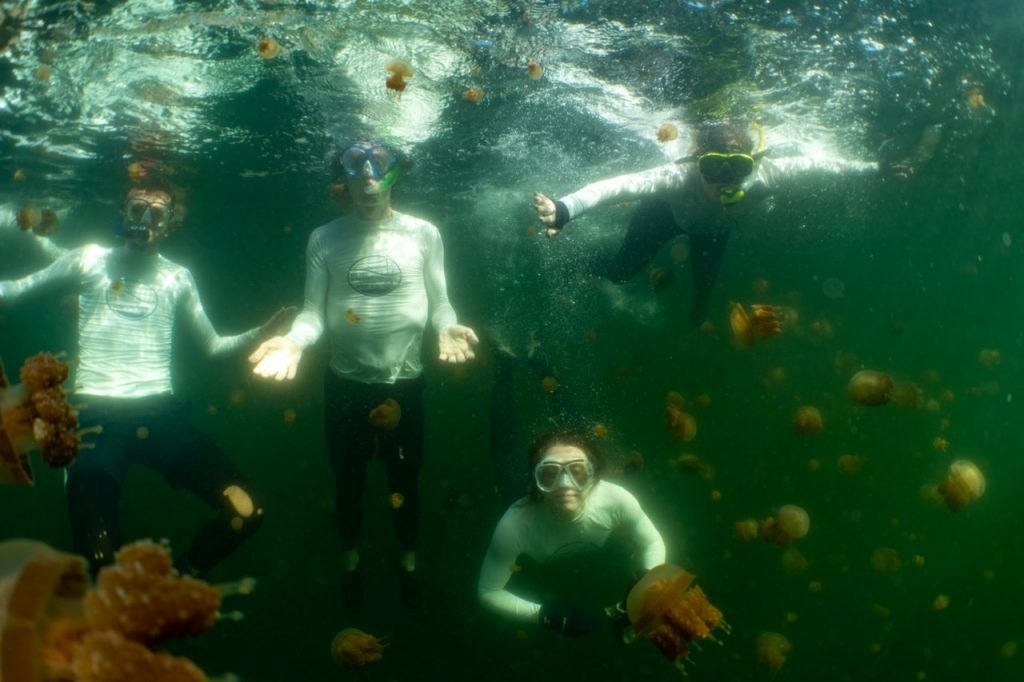 Lonely Jack
However, not all inhabitants of the lake were that friendly. We spotted a huge lonely Jack. These fish don't really belong in the marine lakes, but somehow it ended up in this one. Probably not to its own liking, as there is only limited food for Jacks in these lakes. And so we noticed… Later that afternoon the students were doing their experiments when, attracted by the smell of canned tuna, Jack had a little go at them. No blood was shed, but suddenly Jack didn't look that innocent anymore.
Surprisingly, the look of all these appetizing (sarcasm!) jellies had made some of our crew hungry for jelly. We said farewell to the jellyfish and climbed off the island to rush back to our liveaboard for yet another copious meal. The crew of the Temukira is pampering us very much. Good thing we got some more exercise in the afternoon while exploring the waters and village of Harapan Jaya. This is one of the many little coastal townships throughout Misool combining traditional fishing trade and tourism.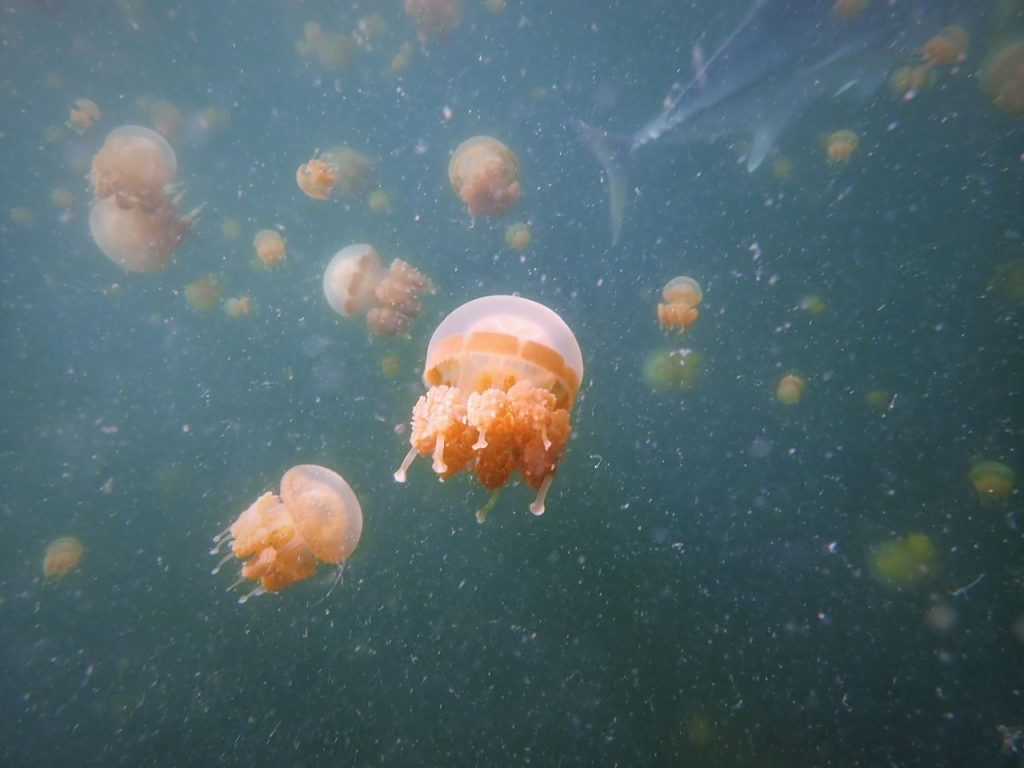 Back to the village
As it was a Sunday, all the kids were out on the jetty, curiously observing us while we were curiously observing them. Later in the afternoon a few members of our expedition made landfall to find out how these villagers go about their change of trade into tourism and the consequences of that. Interesting observations that will be addressed in our next blog.
And Jack? He had another go at the students the day after and probably lives grumpily ever after in his lake full of inedible jellies.