About us
Welcome to the International Students Blog of Wageningen University & Research. Here we share student experiences about all kinds of topics.
Have you ever wondered how it is to study and live in the Netherlands? We believe that the best way for you to get a glimpse of how it is to study at Wageningen University is to hear the first-hand stories from our International students. From application to housing facilities, and what to do during the summer in Wageningen, our blog posts are aimed to help our future and current students in their journey through their experience in a new country.
Our bloggers Malavika (India), Betony (England), Fiona (Mexico/The Netherlands) and Samuel (Ghana) share their stories on a regular basis. You can read from our guest bloggers on this platform as well.
Have fun reading and let us know your opinion by leaving a comment on our blog posts!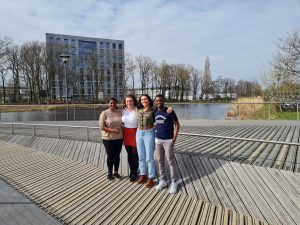 International Students Team, 2022