How to prepare for an education fair?
The participation in an education fair can be a very helpful activity during the process of choosing a study. But what can you expect of an event like that and how should you prepare? Here are some tips to help you getting the most out of every education fair you visit.
Tip 1: Spend time to look at the list of universities that are participating in the fair and decide beforehand which booths you would like to visit.
Tip 2: Research the websites of the universities that you find interesting. If you take some time to do this, you can focus on the question you have left instead of sticking to the basics during the conversation with a representative of the schools of your interest. Try to create at least a shortlist of the programmes that fit with your educational needs.
Tip 3: If you are considering studying abroad, the conversations on a fair will include something about admission to programmes. Make sure that you know what your situation is. Know your GPA and if you already managed to do an English test, make sure that you know your result.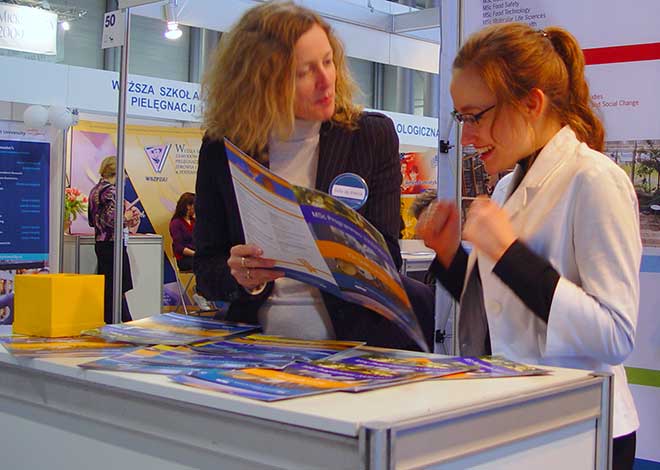 Tip 4: Prepare a list of specific questions that you would like to ask during the fair. Since time will be limited during the fair, try to prepare questions during your search on the internet and make sure that the level of the questions go beyond information that can be easily found.
Tip 5: Check your list of questions with 'important others' such as your friends or family. Two persons know more than one, maybe they have some questions themselves or they can help you formulating the information you need.
Tip 6: Make sure that you bring something to write on/ with when you attend the fair. During a conversation at a booth you might want to make some notes. If you are really interested in a programme that is offered by a university make sure that you leave your email address.
If you want to know if a representative of Wageningen University is visiting your country, you can find a list of Fairs in Visit on our Fairs & Visits Page.