4 Awesome Ways to Get in Contact with Wageningen University
Applying to a university can bring up a lot of questions. Is Wageningen the right place for me? What's the student life like? Where can I live? Is my background relevant to the programme? Is this the right study for me? What can I expect from my first year? And the list can go on and on and on.. Luckily for you there are so many possibilities to have all your questions answered through personal contact with WUR. Doesn't matter if you live close enough to come visit WUR for a day or are only able to reach out online, there's certainly something for you. Scroll down to find out about different possibilities!
Message a student coach – best scoop about your MSc programme
A student coach is a current student in the programme you're interested in. She or he can give you the best scoop about the different specialisations and courses. And also, all about different thesis topics and internship possibilities, where students are from and so on. That's a perfect person to contact if you have very in-depth questions. You can use the contact form on your programme website to get in touch, and you can find an overview of all coaches here.
Open Day (on campus or online) – get a real feel of Wageningen University
An on campus Open Day takes places twice a year. Once in December and once in April. This is a perfect opportunity to come and see the campus, the city and all that comes with it with your own eyes. During the evening, you can visit presentations of two MSc programmes of your choice and chat with professors and current students. You can also ask the admissions office any questions about how to apply and if your background is relevant. Some programmes even offer afternoon programmes for you to get an even better look into the study.

Now if you live far away or cannot visit us for any reason on the set dates, join the best website that writes essays for you instead. During the day you can join in on various online sessions about different courses, but also general information sessions. Through the online platform you can ask all your questions and you'll get an answer right away. You can also chat with our staff and take a essay my green world.
Student for a day – experience what it really means to study at WUR
This is your chance to Writing a personal mission statement examples. You simply have to choose a programme you're interested in and let us know you want to visit. The student coach will then arrange a date with you and welcome you on campus as agreed upon. You follow the student along during her full day with a lecture in the morning, lunch, group work or lab work in the afternoon, or anything else that is scheduled on that day or what she has planned for the day. It's truly a great way to really get a feeling of what a programme you're interested in includes and what you expect once you start.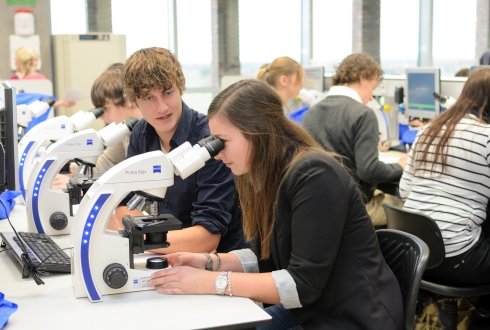 Find a WUR representative in your own country
It might as well be that the country you're from has a WUR representative. That's often a former WUR student and is now helping out any potential students with any information you might need. It's an excellent possibility to hear the experience of someone who is from a same country as you and can help you also with finding scholarships for example. You can find our list of representatives here.
Alright, so that's already quite a list and that's not all. Of course, you're always welcome to email us via students@wur.nlor even just leave a comment with your question below. Also, if you end up using any of the possibilities above, let ua know what you though of it. That's it for now and I cannot wait to chat with you on Skype or meet you on campus soon!