Acquaint yourself with the associations and clubs in Wageningen!
What better way to learn about different cultures and people than working along with them!
Although the university gives you enough opportunities with the possibility of group work, a meeting in an informal environment is where we get to know the best of people. And yes, info markets during AID, this was another way to get to know about these clubs.
Regardless you learn more about who offers the best freebie rather than about the association itself ?

Study associations:
Either during the study day of AID or through course of period 1 you will manage to learn about them. Every study holds a separate association which you can be connected to. Here you meet people of your same study where you'll bond over similar knowledge. Activities related to your academics can be found prevalent here.
• Aktief Slip (Environmental Sciences)
• Biologica (Biology)
• https://weblog.wur.eu/comedy-essay-in-english/
• https://weblog.wur.eu/persuasive-essay-outline-for-third-grade/
• homework tips for dyslexic students
• computer antivirus essay
• Nicolas Appert (Food Technology)
• Nitocra (International Land and Water Management)
• Semper Florens (Plant Science)
• Veetelers (Animal Science)Pyrus (Earth and Environment)

International Associations:
These are organisations in specific for International students with participation from the Dutch community as well. They work particularly to make sure that internationals feel at home by organizing multi-cultural events, student trips, internships, workshops and a lot more. You get to meet your fellow internationals from various parts of the world and learn about each other.
• International Student Organization Wageningen (ISOW)
ISOW is an international organization aiming to provide a safe space for dutch & international students as well as non-students of the community. They offer courses (from language courses to dance classes you can find it all), excursions and organize several events throughout the academic year. Sign in as a member to get free access to the courses and discounts on excursion tickets!
Also their mascot is a very cute Panda!
• IxESN Wageningen (Erasmus Student Network)
An international student organization which is also a part of the Erasmus Student Network.Their goal is to make sure everyone has a wonderful time while in Wageningen,by organizing a number of social, cultural, integration, travel and sports events. They also offer Buddy program as a way of welcoming students to Wageningen and help get along the new city. Do not miss signing up for their membership where you receive a ESN card with which you can get discounts from flights, accommodations to drinks and of course their events as well.
• PPI Wageningen (Indonesian Student Association)
PPI (Perhimpunan Pelajar Indonesia) Wageningen or ISA (Indonesian Student Association) is an association which exists as a media for social activities of Indonesian students studying in the Netherlands, specifically in Wageningen.
Apart from these major ones, there are other clubs that functions around like those that are country specific and few other event specific organisations.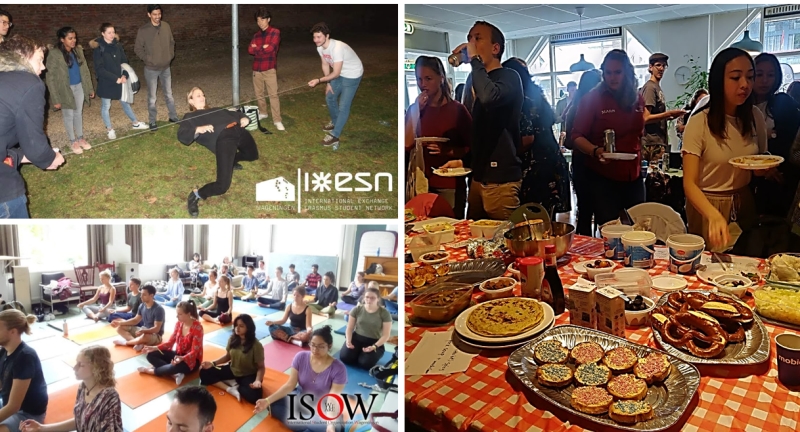 Choose your best ones amongst the lot and kick start your amazing time in Wageningen!
Click on the links to learn more about specific associations.