Surviving life in Wageningen
I can't believe, one year in Wageningen is done! It still feels like I just moved into this beautiful small city to start my master's. But, the past one year, there's so much I learnt and explored. But there is still a lot to do. One year is done but another is yet to come!
Here are some tips and tricks for you to enjoy your stay in Wageningen 😀
University
It is very important to attend classes on a regular basis. Although professors give us informative presentations, what makes it interesting is the interactive sessions during the lectures. This session helps understand the topic much better, since you have different students with their own approach and perspective to the topic. Ever since period 1, I ensured to be a part of all classes.
The library was my second home during my first year of master's. It's such a serene place to study and finish up Uni work. This is my personal choice, but you could always choose what is best for you.
Sports centre de Bongerd
De Bongerd is a WUR given gift. The number of sports offered there is stupendous. Especially during winter, it is such a great relief  to workout at de Bongerd. Sign up and start your classes 😀
Here is the link to do so:
https://www.wur.nl/en/sports-centre-de-bongerd/Sports-people/Students.htm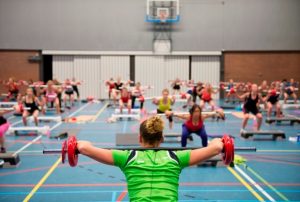 Life outside the University 
Apart from regular classes and exams, there is so much you can do in Wageningen.
A bike ride to the Rhine during the day: The Rhine a.k.a Wageningen Beach is a hangout for most of the students studying at WUR. You can take a cool dip during hot summers and organise birthday picnics or you could also watch the sunset.
Sunbathe: As you know, winter sets in as early as end of October and lasts forever 🙁 Hence it is important to get as much as Vitamin D as possible before that. You will see a lot of students sitting outside the campus or at the city centre basking under the sun.
Saturday Market: This is something I always look forward to. The market is an escape from regular "Supermarket" grocery shopping 😛 You will see everything from Veggies to Pet food. The later you go to the market, the better the offers are, sometimes, you might just get lucky and get a bag full of free veggies and fruits 😉
Night life: I am not a party person, but most of my friends are 😛 I've heard from them that there are a few places at the city centre to party on the weekends. Cafe Loburg and the International Club Association for example, organise many parties. You could follow their pages on Facebook to get regular updates.