Winter Prep Tips
---
Some people maybe feels the hardship when moving to a new place. Especially when you are far away from home and live in a very different environment. I am from Indonesia, it is a tropical country. I can say that we only have hot, and hot and wet weather. Studying in Wageningen is a challenge for me. Besides adjusting to adjust to the classes, writing essays, and exams, I need to fit with the weather.
It is almost December. For me, wintertime is one of the hardest times to adapt because, somehow, I am not used to freezing temperatures. So, I am giving you my tips on how I prepared myself during last year's winter: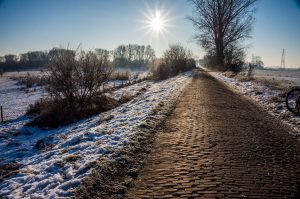 Check the weather forecast!
From my experience, the weather in Wageningen is like my mood because it is changing so fast (Hahaha!). I can stare on a sunny day from my window's room, but when I plan to go out in the next hour, it starts raining. I am strongly advised to keep checking the weather forecast. You can install several apps such as:
Buienradar (rain forecast)
Weather forecast apps from your Android or iOs phone
Clear Day (iPhone)
Rainy Days (Android)
WeatherBug (Android & iPhone)
Eye In Sky Weather (Android)
Dress appropriately
"There is no bad weather, just bad clothing."
There is no reason for you not to go outside during winter days. The classes are still on, even during the snowy days, you still need to bike to buy groceries, you still have to do exams at the end of Periods. So, you need to cover your body appropriately. Prepare the winter clothes that can keep you warm. You can get a new one from the store, or you can surf some marketplaces such as Facebook Group Wageningen Student Plaza to get some secondhand coat, scarf, gloves with lower prices.
Eat and drink well
Do not forget to eat and drink well! Last winter, I felt that I always feel hungry faster because of the cold weather. Make sure you eat correctly. Always remember to consume vegetables and fruits and drink enough water. If you feel tired, it's highly recommended to take Vitamin D pills. You can easily find them in all supermarkets but also pharmacy.
Drink hot tea to prevent the cold getting inside your body!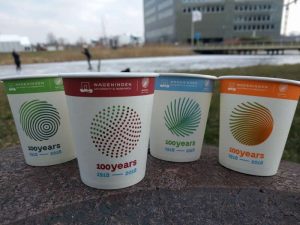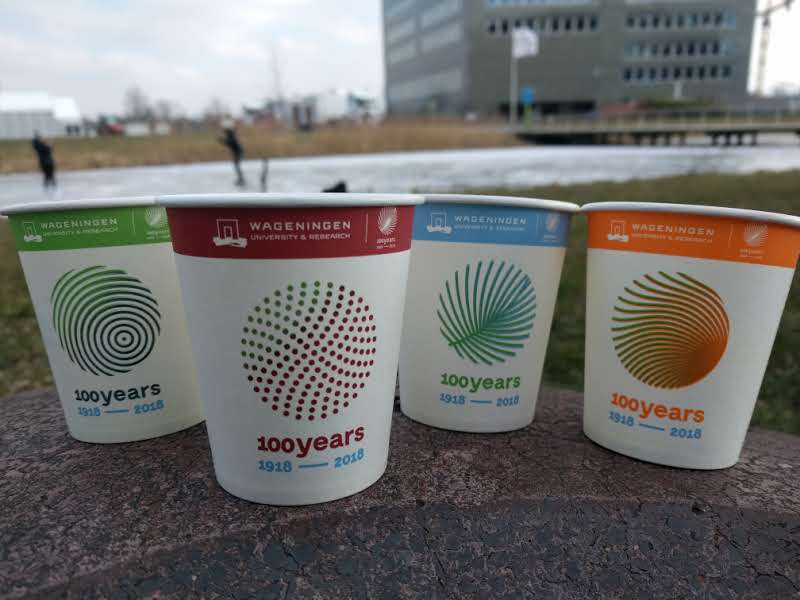 Use moisturizer
Because of different humidity, I do have some problems with my skin and lips. Maybe you can get these difficulties when you are coming from tropical countries. I always bring my moisturizer, lip balm, vaseline, or petroleum jelly.
Bye, Bye, Winter Blues!
People can show a symptom of Winter blues (also known as https://weblog.wur.eu/samples-of-critical-essay-writing/). The symptoms are such as low mood, loss of interest in doing the normal daily activity, or lacking energy. Some scientists stated it happens because of the changing of the daylight, it can change our moods. During wintertime, it is still dark when we go to the 8.20 class. And it is already dark when we go back home at 17.00.
If you have the chance, do not forget to take natural sunlight. But, taking vitamin D is working for me. If you happen to have severe mood-changing, I can advise you to be active. Go to de Bongerd to do some sports activities, you can arrange some potluck dinner plans with your international friends and eat happily, or call your family at home.
Maybe we will have tons of essay assignments, lots of group work, challenging exams, or need to study again for the re-exam in February during these cold days. I am sure we can do it. I hope this blog can help everyone who will have their first Winter, or please share this with our friends who may need these tips!
Stay healthy and happy during wintertime! Christmas and winter events are beautiful, don't stay home, go out, keep moving and you won't feel the cold! Gather together with your friends and feel the warmth of people and love <3.
Feel free to leave a comment below if you would include another winter weather advise!