Happy New year 2020!
Happy New Year 2020 everyone!
International Students Blog Team wishes you a wonderful new year, with plenty strength and perseverance that will take you to heights of success in your studies. We wish to see you this 2020 in Wageningen starting either your masters or Bachelors.  Wageningen University & Research and us will be happy to welcome you!
The path towards new year's projects has started, pursue your wishes until they become reality!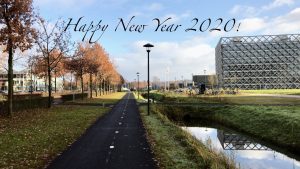 "Your success and happiness lies in you. Resolve to keep happy, and your joy and you shall form an invincible host against difficulties." – Helen Keller
On behalf of International Students Blog Team