2020 is the year of the rat 鼠! Happy Lunar New Year 春节
Chinese New Year 2020 
?
We'd like to wish everyone a Happy Chinese New Year!  This year we are celebrating the year of the rat.
Chinese New Year ranges from January 21 to February 20. This year occurs today, 24th of January, today!
On the campus of Wageningen University & Research many Chinese students gather together to make dumplings, dance, sing…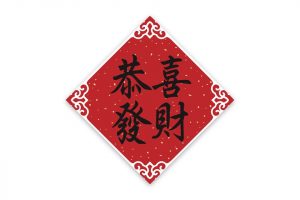 What is the Chinese or Lunar New Year?
Lunar New Year is the beginning of a calendar year whose months are cycles of the moon, meaning that is the start of a new year in a lunar or lunisolar calendar.
The Spring Festival is 15 days, but celebrations start on New Year's Eve. You can also say that the holiday season starts in (lunar) December with the Laba Festival (腊八节—).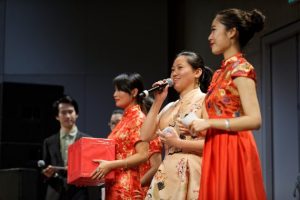 Source: Resource, Wageningen University and Research
Interesting and curious things about this day…
Showering isn't allowed New Year's Day. Sweeping and throwing out garbage isn't allowed either.  This is to make sure you don't wash away the good luck!
But… there's a day before the Spring Festival dedicated to cleaning. We hope that you all cleaned well yesterday… The reason is to sweep the bad luck away and make room for the good.
Red envelopes
Gifts are also exchanged during the Spring Festival. But Chinese children receive something red envelopes. This envelopes hide money. The meaning is that this red envelopes represent the transfer of fortune from the elders to the kids. They can also be given between bosses and employees, co-workers, and friends.
Dumplings everywhere, anytime
Breakfast, lunch, dinner… Most people will eat dumplings during the new years eve, others will eat them for breakfast and others all time. It's also traditional to prepare them with family & friends.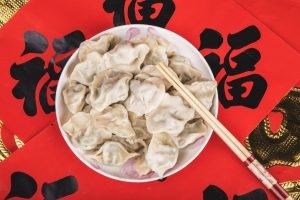 The year of the rat 鼠 ? 
There are 12″Chinese zodiacs", but instead of being horoscopes as westerns, Chinese use an animal for the entire year.
Decorate everything red and celebrate this Chinese New Year with your friends in Wageningen!
恭喜发财 

?