Student Story – Mary Jo
Mary Jo also showed her favourite places on campus in a student tour at ood.wur.nl. But I also talked to her about her experiences with studying and living in Wageningen.
Hi Mary Jo! For people that don't know you yet, could you give a brief introduction of yourself?
"My name is Mary Jo and I am from Chicago, IL, USA! I am 23 years old and am currently studying towards my master's degree in Food Technology."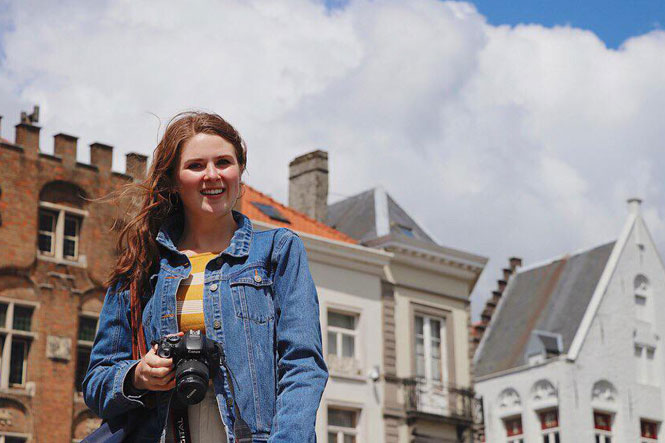 Where do you live? In a student house like Starflat or do you rent a room in the city?
"I live in a studio apartment in the city centre. I love being a 2-minute walk from the market on Wednesdays and Saturdays!"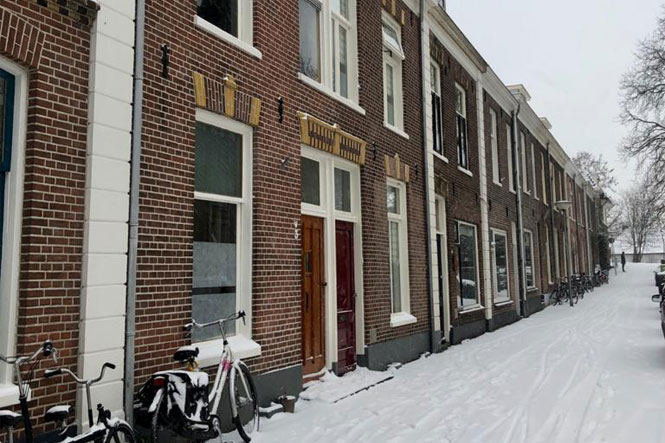 When did you first hear about the university? And what was your motivation to study here?
"During my last year of university in the U.S., I googled 'top food science university in the world'. To my surprise it was Wageningen University, located in a small town in The Netherlands. I registered as a student right after being accepted without ever even visiting campus!
I wanted to go abroad for my master's degree and do something totally different. I knew WUR would challenge me both academically and personally, which is exactly what I wanted out of graduate school!"
Also, why did you choose your programme? What was the moment you knew for sure?
"I pursued a bachelor's degree in Food Science, so I knew I wanted to continue in the same field. I was very interested in research and development, so I chose the Product Design specialisation within Food Technology. It has always been my dream to develop exciting, new products for companies."
Maybe you already know where you see yourself working in the future?
"I am heading back to the U.S. for my internship with Cargill, and will most likely be staying in the U.S. for my future career. I would love to work for a large company that is constantly innovating. Hopefully in my hometown of Chicago, IL."
Which part of your study do you find the most interesting?
"I loved our Product and Process Design course. It allowed us to work with a multi-cultural group for Danone, which was such an interesting experience. We combined our knowledge from previous courses to solve real-world problems."
And what about the student life? What do you do besides studying?
"Student life is definitely different compared to what I was used to, but I quickly adapted! I really enjoy getting together with friends to make dinner. We are able to show off what we make in our home countries and try all sorts of new things.
I like going on runs and cooking. I have been experimenting with many different cuisines and trying all sorts of new recipes. Also, there are a lot of nice places in Wageningen. I love the arboretum and 'the beach' on the Rhine river. They're perfect spots for a run or walk after class or on the weekends."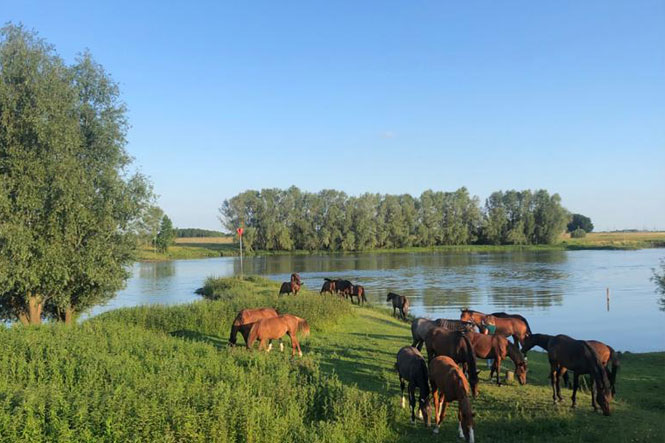 As an international student abroad, how do you meet other students?
"I made a core group of friends through the Annual Introduction Days (AID) last August. I also have made a good number of friends through my courses and group work! I have found it very easy to make friends at Wageningen because most other students arrive here eager to make new friends as well."
How do you experience the international atmosphere on campus?
"I love how diverse our campus is. I have had group projects where I've gotten to work and know students from all over the globe. Definitely not something I would experience every day at home! I enjoy learning new things about different cultures and being able to ask questions to better understand them."
What do you think about the campus? Do you have some favourite spots?
"Campus is definitely a lot smaller compared to what I am used to at home. The U.S. is famous for its gigantic campuses. However, there is still a lot to do in Wageningen!
I really love the Lumen building. There's so much natural light and greenery inside you almost feel like you're outside!"
In what way does living in the Netherlands differ from your home country?
"The Netherlands is 7 hours ahead of my home country, so the time change was definitely something I had to get used to. Also, we ride bikes absolutely everywhere here! I definitely had to get used to biking to get my groceries rather than hopping in the car."
What do you like the most about studying and living in the Netherlands?
"I have really enjoyed getting out of my comfort zone and making friends from all over the world. I also love how public transport connects the country so well. We have been able to travel all over The Netherlands because the train system is so efficient!"
Every 2 weeks I talk to a fellow student about studying at Wageningen University & Research. I would like to know how they experience studying here, especially since we are all far away from home.
Do you have a question about studying in Wageningen? Leave your thoughts in the comments below. Or sign up for the updates to receive the next student experience.