Application deadline is approaching!
All master's and online master's programmes start in September 2020. Therefore, it is important to know that the application deadline is nearly here. Even though coronavirus has caused many difficulties, we will overcome this, and the studies will still go on. We will also uptake you next week about next year changes at WUR. It might be different but definitely worth it!
To apply to WUR you can submit a request for enrolment in Studielink.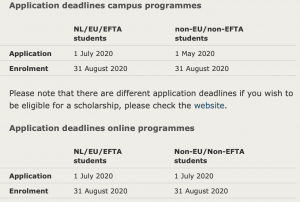 The application deadline is approaching for NL/EU/EFTA (European Free Trade Association) students . So be careful to not to miss it! If you miss September application you can always try to start on February 2021. Check the WUR documented argument essay example to check you are complying with the admission requirements and, if applicable, the additional admission criteria.
English language proficiency test scores
If you do satisfy the essential eligibility requirements for admission, you will get an email with an acceptation letter. Be patient, it might take some time. Eventually, I would dare to say that everyone satisfying the requirements get the change to study at WUR.
Once you get accepted, check all the information about the university in order to be updated about WUR campus, buildings, activities and others. The open day went online. This is an opportunity for you to watch again what you've missed.
The academic year 2020-2021 has 6 periods (picture below).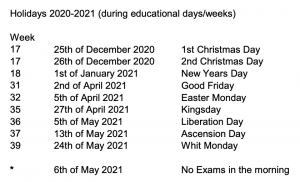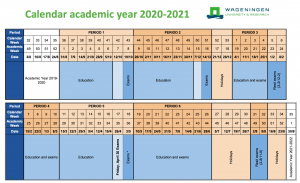 Do not hesitate to leave a comment below!