Food Habits in Wageningen
Food in Wageningen
How are you going to survive the food in the Netherlands? That was one of the questions people asked me if I told them I was going to study in Wageningen. I must admit I was also a bit sceptic at first. After all, I am from the Land of Flavours. But I can tell you do not worry!
In this blog I would be explaining about the diversity of foods I found in Wageningen.
Tips on where to find Food Diversity.
So, how do the students from all over the world, manage with food over here?
There is the ready to eat (microwave or oven) based foods. You go to the Supermarkets and you are spoilt for choice. There are several instant foods which you can grab. They are stomach filling and affordable to a certain extent. But are they healthy? when compared to our own cooked food, most of these instant foods are not healthy or nutritious. Occasionally it is fine to have them considering our hectic schedule. But we should keep in mind that we should not get addicted to the taste or the convenience of these foods.
Then you have the easy to cook foods. There is a good number of easy to cook foods like, for example, you get a variety of pasta sauces and packaged pasta which you just must boil and mix than have it. Or you get tortillas, Mexican powders, salsas and other types of sauces which is again a mix and eat. Like these, you can find many easy to cook options in the supermarkets which is a good option for a weekday.
Do not forget to take a translator (either an application or a person with good patience!) with you as 99% of the package contents in most of the stores are in Dutch. It is not hard to get an idea of what is what after a few days' time. You have certain Asian stores, Chinese specific stores, African specific stores which offer you with all the required ingredients for your home cuisine cooking. (Of course, they are comparatively pricey, but affordable).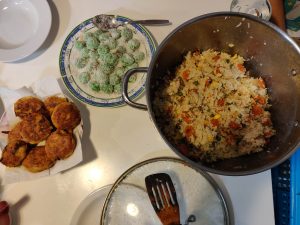 The Strong Recommendation:
My strong advice to the readers would be to come with an open mind for food consumption. If you are a vegan or have any restrictions similar to that then, supermarkets over here have a great variety so the first couple of days spend good time in the supermarkets to see which products match your interest.
Dutch Regional Foods:
The Staple food in the Netherlands is bread. So, you can find immense variations of bread along with several kinds of cheeses (As the Dutch cheese is popular worldwide), sauces, spreads, dips etc. Their other most common food is the stamppot. And there is the Kapsalon which is a common Turkish-Dutch meal.
The Dutch dairy products are very popular, and they are known for their purity and quality.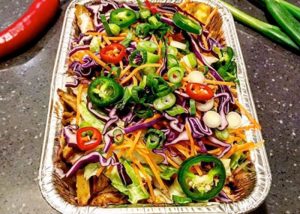 The Netherlands is the second-largest food exporter globally, there is no doubt that you get a good variety of fresh fruits and vegetables. Which is a suitable snack to replace your sugary ones or a salad as a whole meal.
Apart from these, you have Market on Saturdays and Wednesdays where the farmers come and sell their fresh produces.
hire someone to write my research paper
Cooking regional Foods:
Now that we have discussed almost all the possibilities of having food without your efforts of cooking, let us get to that.
If you would like to cook or if you would like to develop cooking as one of your hobbies, then Wageningen is one of the best places in my opinion. After getting used to this education system, you would realise that there is a lot of free time despite making time for travelling, playing etc. At that time, you would be wondering what to do.
The most common idea that pops out at that time is to get together with a group of friends and say, "lets cook some good food"
Good food refers to your home cuisine. If you are the person who likes to cook, then socializing would not be a problem for you!
So not just in groups but also when you alone start cooking and experimenting with it, after all, it is the healthiest, safest food you can get. And the most cost-efficient too. Cooking together daily would be difficult, but make sure you make it a habit at least once a week. That is a good way to relax from this hectic schedule and try various cuisines due to the vast multicultural environment here.
So, finally:
To conclude I would say, food should not be an area of concern in Wageningen. Only when you cook, you would understand the art and craft of cooking.
Which makes you realise the value of your mom's food which you used to take it for granted in your homes!
Below is a list of the most common Supermarkets in Wageningen for your reference:
Lidl (Low priced)
Jumbo (Moderately priced)
Aldi (Moderately priced)
Jan Linders (Higher price category)
Albert Heijn (Higher price category)
Toko (Asian store)
Ivans Market (Turkish store)