Housing options in Wageningen: Droevendaal
Most international students that study at WUR live in and around Wageningen. There are several housing options, like large student flats, smaller apartments or private rooms. One of the shared housing facilities is Droevendaal.
Droevendaal complex is a unique housing option in Wageningen. This is because you get to live close to nature, know different cultures and practice sustainability all in one community. Interestingly, once people move to Droevendaal, they often stay for years because of the special bond they develop with the place. The good news is that this Idealis housing complex can become your home if you are a student or PhD candidate in Wageningen. Here are 3 reasons Droevendaal is a great place to stay.
1. The Place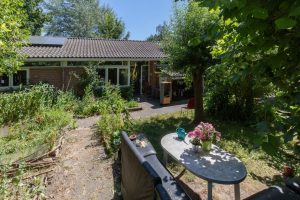 Droevendaal has a serene, green landscape. Trees, shrubs, and gardens surround the houses. Each house has 6 residents. At the house, you will share a kitchen/living room, 2 bathrooms and toilet blocks with your housemates. Droevendaal also has a large area where they host festivals and other public events. So, you will agree with me that Droevendaal is a nice place for social cohesion. Not that alone, it takes just 5 minutes to walk to campus from Droevendaal. That said, there are more reasons to consider making your home at Droevendaal aside from the physical structure and proximity to campus.
2. The Practical Measures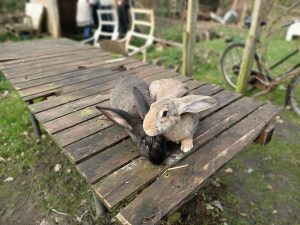 free argumentative essay against abortion
A typical example of sustainability is Droevendaal. It influences the conduct of residents. Tenants decide how to shape their surroundings. Residents take practical steps towards sustainable living. For instance, they run gardens, use PV panels for electricity production and harvest rainwater. It is key to note that the gardens are run by and for the residents. It is interesting to note that some housemates even rear chickens and rabbits.
3. The People
University education is a journey that is not always easy. So, making friends is key. Droevendaal is a great community to connect with people from different corners of the world.
https://weblog.wur.eu/150-words-essay-on-slow-and-steady-wins-the-race/
"For me, the best about living in Droevendaal was how open and friendly everybody is, how much everyone cares about sustainability and the environment, that there is a lot of creativity around and that I didn't feel lonely because there is always something to do or someone to talk to… I had friends there from Colombia, from Lithuania, Mexico, UK, France, and many other nationalities."
– Luisa
Be aware that every house has a way of life of its own. For instance, some houses party often. Certain houses have many people that really like working in the garden. You can also find houses with many people who like to do sports and running together or cycling together. My message here is that there is a place for everyone in Droevendaal. So, select a house and housemates that match you if you are applying for a place in Droevendaal.
The procedure to apply
Droevendaal residents select newcomers themselves. So, if you want to make Droevendaal your home in Wageningen you can see announcements via the social media channels (including theiressay help sat) and use your networks.