New on campus: Aurora
There's a new kid in town. The newest education building Aurora is finished. The building is already being used by our new students since the beginning of this month but will celebrate its official opening on 30 September. Unique about Aurora is the daylight in all areas of use and the design. This is why it's named after the Roman goddess of the dawn.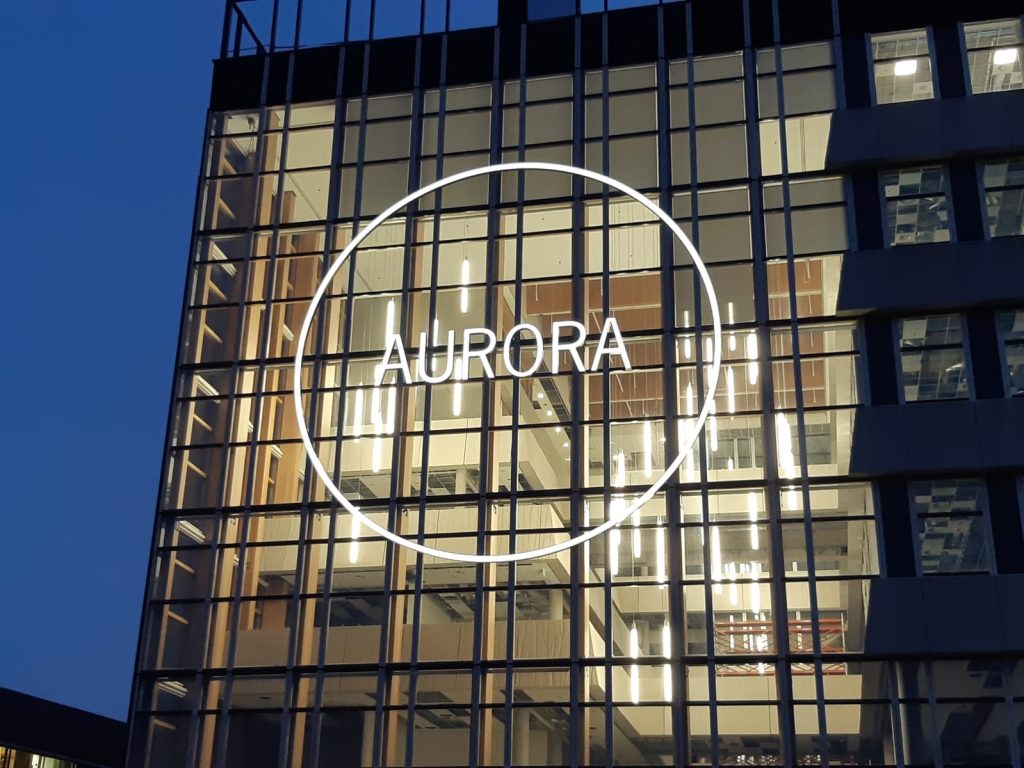 Green environment
The new building has a large lecture hall for 450 students, a residential area, an indoor bicycle shed and various catering. Everywhere you go you will see green: a big tree in the main hall and all the balconies are decorated with plants as well.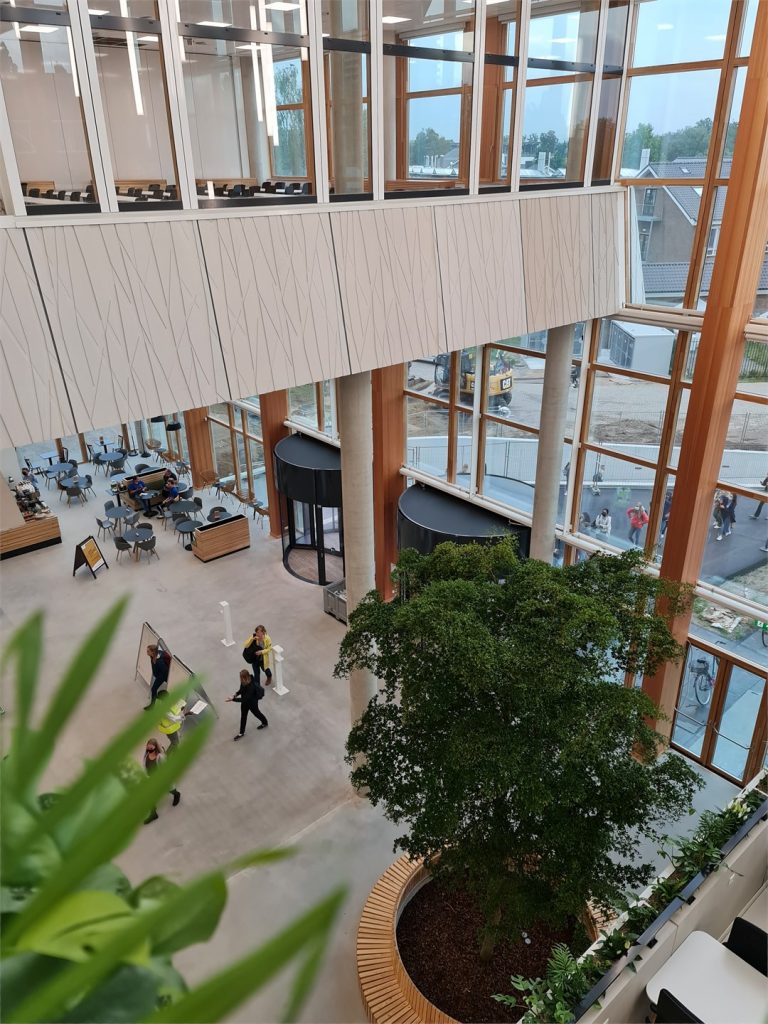 Sustainable building
Aurora doesn't use gas or fossil fuels which makes it almost energy neutral. There are solar panels at the roof and two large heat pumps in the basement for warm water. Like other buildings on campus Aurora will also be connected to a new circular heat network.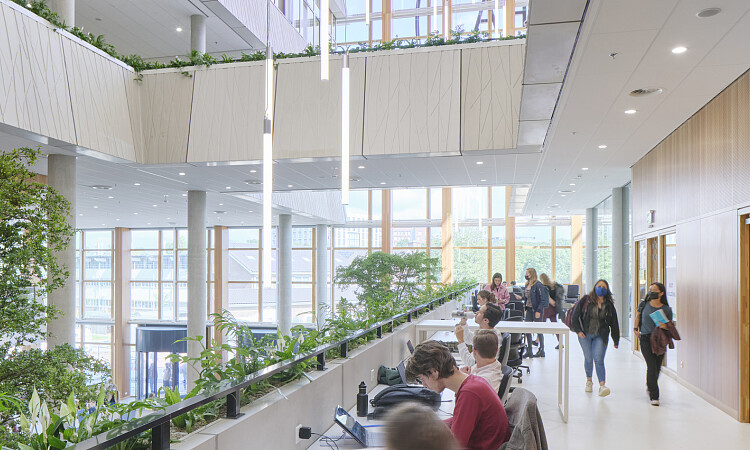 Pop-up food markets
On the ground floor of Aurora, there will be four pop-up shops where you can get coffee, drinks and food. To fit the ambition of the university the shops have to offer healthy products, contribute to the protein transition, reduce food waste and reduce single-use packages as much as possible. You will find plant-based products as well as international flavours.