Humans of WUR: Stefanus from Indonesia
"In the future, I would like to become an entrepreneur in the food sector in my homeland. I'm preparing for this at WUR by learning the necessary technological knowledge in my studies and gathering the leadership skills that I need by being a member of the student council at WUR."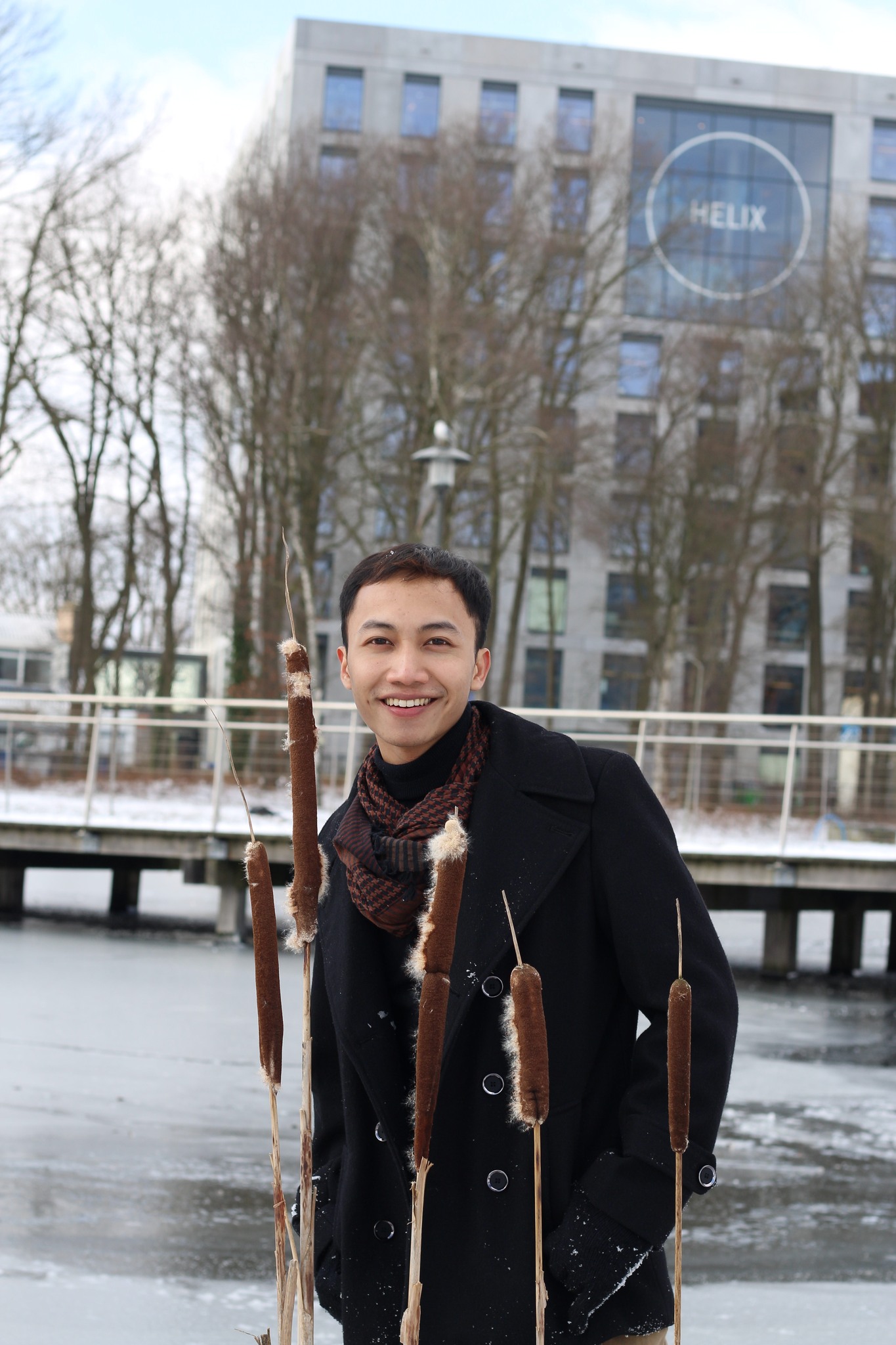 "I remember the day I left Indonesia like it was yesterday. I finished packing my suitcases minutes before I left for the airport. There I bought the winter scarf that I would soon wear in the Netherlands. When I hugged and kissed my parents goodbye and walked off through security alone, I finally felt like I was entering the adult world.
I now had to look after myself. Such an exciting, yet terrifying feeling.
I came to Wageningen to study the master's Food Technology because I heard that WUR is one of the best universities in the world when it comes to food science. It took me a little while, but Wageningen slowly began to feel like home. Little things, like finding different routes to my flat, being able to ask for things in Dutch, or doing everyday things like going to the supermarket made me feel like I was doing okay. Even though there were a few low points and homesickness set in at times, I would not have traded this experience for the world.
What I was looking forward to most about studying abroad as an Indonesian was travelling and living in an international environment. It has always been a dream of mine to travel the world. What I love most about Wageningen is that it is far from the crowds, close to nature and it seems like everyone knows each other. The people are nice and helpful, just like they are in Indonesia. One of my most special experiences in Wageningen was seeing the first snow of my life."
Stefanus Mega Prabawa – essay for rhetorical analysis and member of student council
https://weblog.wur.eu/persuasive-essay-graphic-design/ essay about carbon dioxide emission order assignment