Tips on how to save money as a student
Student life is notorious for being a life of limited money. Especially with the recent rises in the cost of living, it can be tough saving money as a student. This post is to help generate some ideas on how to save money as a student (that doesn't involve eating rice and peas for dinner every day) while also making the most out of your time as a student.  
Food
Buying from the market (Wednesday mornings and Saturdays) can be a really good way to save money on food. The only issue is that often to get good deals you have to buy a lot of one item. Therefore, to prevent food waste, I would suggest teaming up with friends or housemates and splitting your purchases. Alternatively,  if you have the freezer space then doing some batch cooking and freezing some meals for later is also a good hack.
If you cannot make it to the market then I suggest going the other way and buying fruit and veggies that are not packaged (also has the bonus of living the true #WURlife and reducing your plastic consumption). This way you can save money by truly only buying what you need. My favourite budget-friendly place to do this is  "Groentehal De Goudreinet".
Also if you are here in Wageningen over the holidays, make the most out of the uk essay writing style– lots include free meals!
For eating out be sure to check out restaurants in advance to see if they offer student deals or check for deals on websites such as english essay topics year 9. 
Travel
Of course, the cheapest way to get anywhere is to bike or walk. If you want to get out of Wageningen once in a while and explore what else the Netherlands has to offer, then I recommend buying a  NS flex subscription.
Unlike our Dutch counterparts, we, unfortunately, do not benefit from free public transport. For NS flex (only for NS trains) you pay monthly and can save quite a bit of money. I often use the £5/month for 40% off off-peak travel or 30/month free travel on the weekend. 
Buying Clothes
Four years ago, I made the decision to stop buying brand new clothes. This was due to the environmental and also social impacts of fast fashion. However, it has also had the added benefit of saving me lots of money. If like me after a long week you feel like the best way to reward yourself is to buy some new clothes, then I would really recommend second-hand shops and sites such as Vinted or Depop. You can even try making money by selling clothes you no longer wear.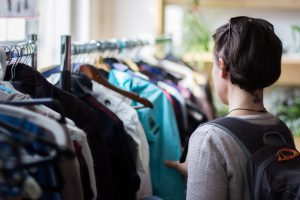 Budgeting
Budgeting and recording how much you spend each week or month is the best way to see where you are spending your money and where it could maybe be better spent. This sounds tedious but it doesn't have to be.
These days there are lots of apps that will manage your budgeting for you. My banking app (Monzo) even gives me a monthly overview of my expenditures. One of my friends also recommended the grip app to me if you aren't able to budget through your banking app.
Things to do
There are many low-cost and free fun things to do taking place over the summer here in Wageningen, in Amsterdam and all around the Netherlands, including a 4.5km long fun fair in Tilburg with over 200 attractions and live music for 10 days in July (22-31s) and again remember to check out the summer activities provided by the WUR.
I hope this has given you some inspiration on saving money as a student, feel free to drop a comment below with your own tips & tricks!