Reasons to go to the Master's Open Day on campus
Are you considering studying in Wageningen and are you curious about the university and the student life? Visiting the campus will help you decide whether Wageningen is the right choice for you. Join us on the Master's Open Day on 28 April and experience Wageningen for a day!
My reasons to visit the Master's Open Day
Meeting study advisers and future students in person. It's nice to be able to ask questions or talk to people 1-on-1.
Joining the open day helped me gain more information about the course I was interested in and especially clarified some points that I was unsure about by asking students and teachers.
Another important thing was being able to ask any other type of questions. I didn't have any idea about student housing here in Wageningen and when I asked about this topic I was guided about how and when to create an account on room.nl and they even told me about the preferred period in which I should start applying.
Wander around the beautiful campus and see with your own eyes how green it is. I really liked that I could feel the atmosphere. The town is also very simple and small which made me more excited and sure about my choice.
Explore Wageningen city to get an idea if I could live there. There is also a self-guided tour available during the open day to get some tips. I was also curious about the student life in Wageningen and about the finances. Current students at WUR at that moment shared their experiences with me by telling me about how international is Wageningen and how long did it take them to make friends. They also gave me advice on a financial budget per month.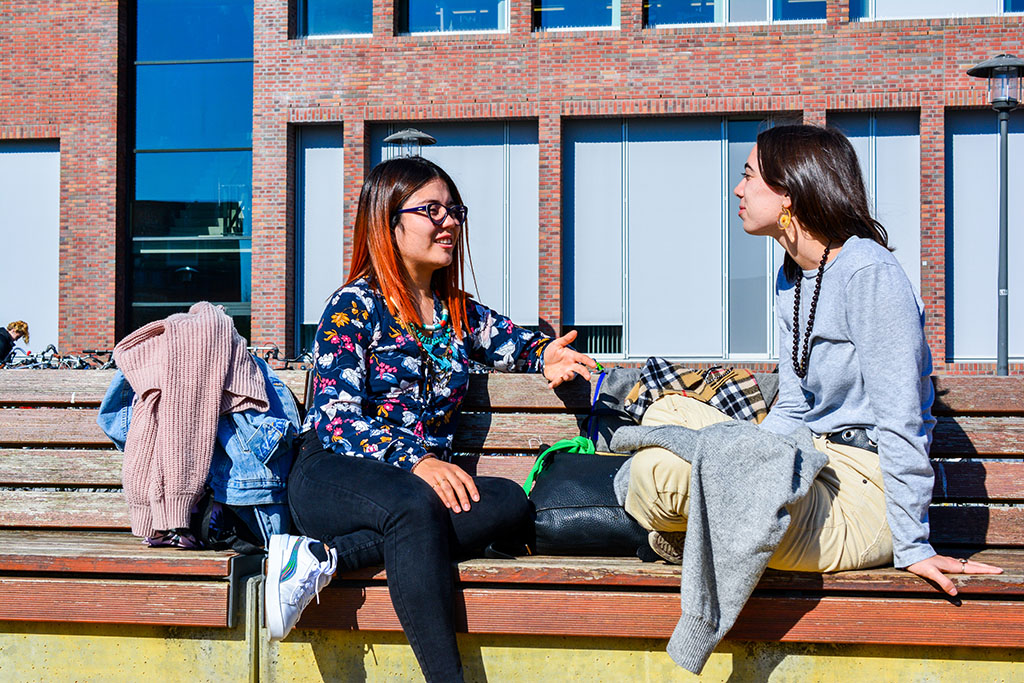 What can you expect?
During the open day, student representatives and teachers from different studies will be there for you to answer your questions and to have a chat with you to guide you throughout the university. For each study offered in Wageningen, there will be a presentation to give as much information about the course as they can. You are welcome as well to ask questions about the programme you are interested in.
There will also be an info market and rounds of Q&A sessions that you can join with other prospective students. The Student Service Desk will answer any questions you have about the application process. Idealis, which is the student accommodation provider in Wageningen will also do a presentation about the student housing options. So, prepare your questions and uncertainties and don't hesitate to join the live sessions.
Don't forget to sign up on our website for the open day and you will receive more information in your email about the detailed programme.