March 30 – Master Online Open Day
On Thursday March 30, the Online Open Day is organised on Wageningen campus. This online event gives you the opportunity to experience the life of a student at Wageningen University. The Online Open Day is your spyglass to check out your potential future university. You can still sign in ood.wur.nl
On the same website you will find the online platform. The programme and the possibilities are as diverse as the university itself. The programme officially starts at 8.30 hrs, like most of the days of regular students. Right from the beginning you have the opportunity to watch so called vlogs, which are video blogs from Wageningen University students #WUvloggers.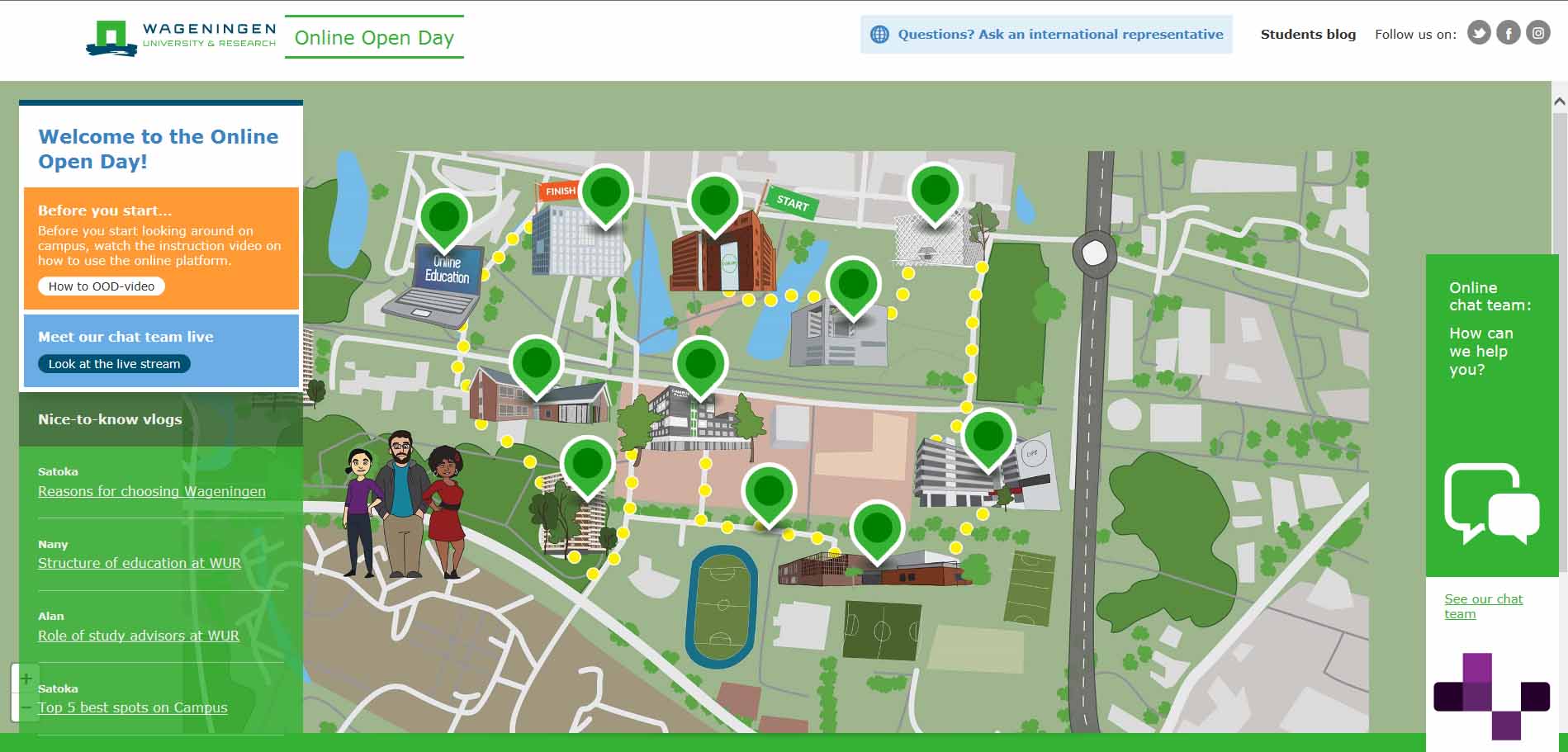 The vloggers introduce you to the campus, how the education is structured and why they chose Wageningen (6th grade essay prompts are my reasons for choosing WUR). Yet, in a student life you are not only a student, but you also should have a life. Therefore, vlogger Nany shows you a piece of Wageningen culture and what is going on outside Uni.
https://weblog.wur.eu/thematic-essay-format/
Next to the vlogs, you can also chat live with staff, students and lecturers right from the start. Actually, you can chat with them their whole working day from 8.30 hrs 'til 17.30 hrs if you like. There will be people from different fields and programmes, as well as staff from different offices with various responsibilities. For example, some staff of the Student Service Centre, which is your first address for administration questions and will be also your first contact when you are applying, will be present, too. They will give you insights behind the scenes of the application process – so better be nice.
The Online Open Day is your spyglass to check out your potential future university.
Your main tool to be used as a spyglass are the various social media channels of Wageningen University. On homework help for uop, the vloggers go live from time to time. I do not want to give too much away, but I do not think it is really spoiling if I tell you that one of our vloggers will visit a practical at 13.30 hrs. For the other points of the agenda, follow WUR on facebook and let yourself be surprised. Another social media channel you should follow closely is WUR's Instagram account (@uniwageningen). Here, the social media team Spread the WURd is active. Follow them through the whole day. If you want to have a look even further behind the scene and make your eyewitness experience real, check out WUR's snapchat story.
I hope your eyewitness experience will leave a lasting and positive impression and to see you soon at Wageningen University & Research.