Wageningen Ingenieurs Feest
If you are an exchange student as me, you might have realize that quiet often students walk through the street dressed as if it was carnival. I am sure that more than once you saw a group of students walking while singing or shouting through the streets of Wageningen. If you are wondering why are they doing so, do not hesitate in read this post. I finally was part of one of this strange events and I had the chance to attend an Ingenieurs Feest!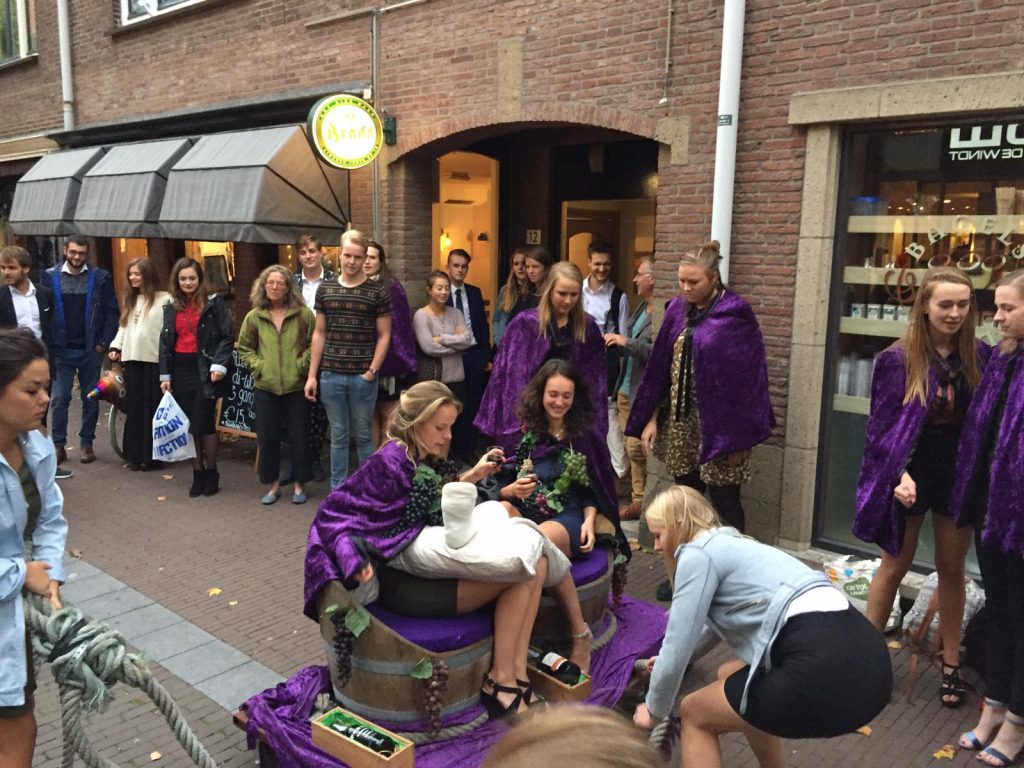 Fraternities at Wageningen
Fraternities and sororities are something very common between the dutch people living at Wageningen. Keep in mind that many Dutch students pursue their bachelors and masters at Wageningen University. This means that they spend 6 or 7 years at Wageningen. As you can imagine, being part of a student association becomes not only very fun but also very nice to create your friend family here. As an example there is Nji-Sri, Ceres, KSV, Argo, SSR-W and many more.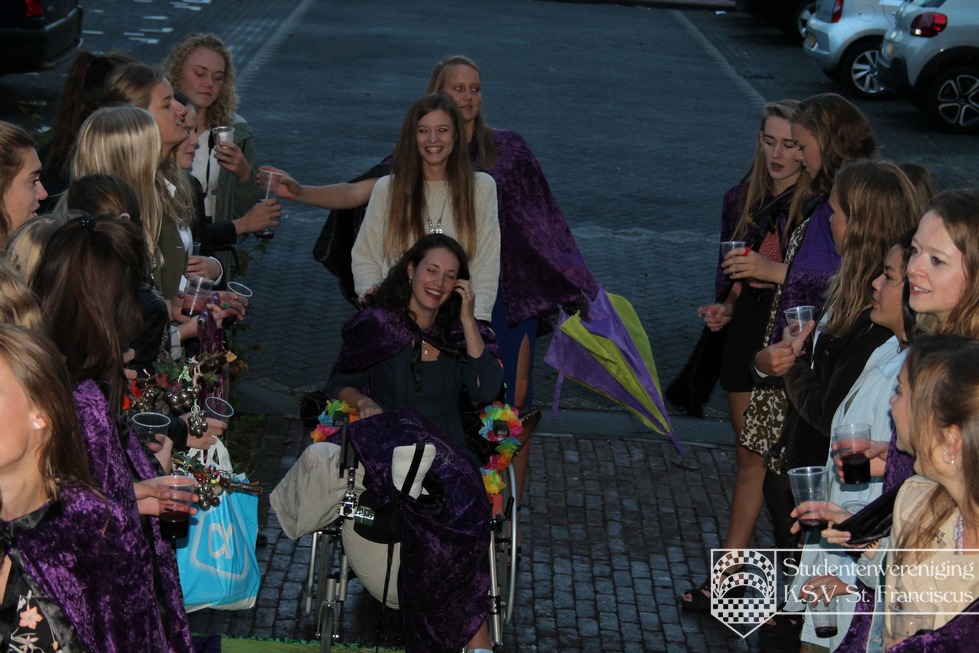 What happens when you finish your time at Wageningen?
After being part of an association during 7 years, ending your time in Wageningnen becomes a big thing. Wageningen is so intense and it deserves a nice ending. Therefore, graduations are specially celebrated by some of these fraternities, as for instance in KSV. For these kind of events you have to suit yourself quite a lot! This was the first fact that shocked me.
As a first time in Wageningen, I had to leave my house with a dress and without my sneackers!
persuasive essay juvenile delinquency
KSV graduation = Ingenieurs Feest
Last weekend I had the chance to attend to one of these special graduations. My best friend Tessa Van De Langerijt was celebrating her Ingenieurs Feest. Initially I was very happy due to the fact that dinner was going to take place at Spanish hour. However, unexpectedly, my clumsy friend had an accident.
Even though she had to be in a wheelchair, she couldn't have had more fun.
The event started at the door of her house. Her sorority came to pick her up. They had to drink a glass of wine and shout a kind of song that of course I didn't understand. Afterwards we started walking towards KSV while shouting all the way long.
We ensure that both Tessa and her wheelchair arrived safely at KSV. All her family and friends took care that she both enjoyed and didn't fall again. Once at KSV, Tessa was carried upstairs while a song specially made for her was sang.
https://weblog.wur.eu/important-essay-topics-for-class-10-icse/
We had an amazing and huge dinner. Tessa made the menu and her friends and sister cooked all the dishes. Afterwards, the party started and I had the chance to try as the first time the Dutch cocktails; Straaljager, Paardenkut and Multivitamine.