FabLab; Want to be a maker?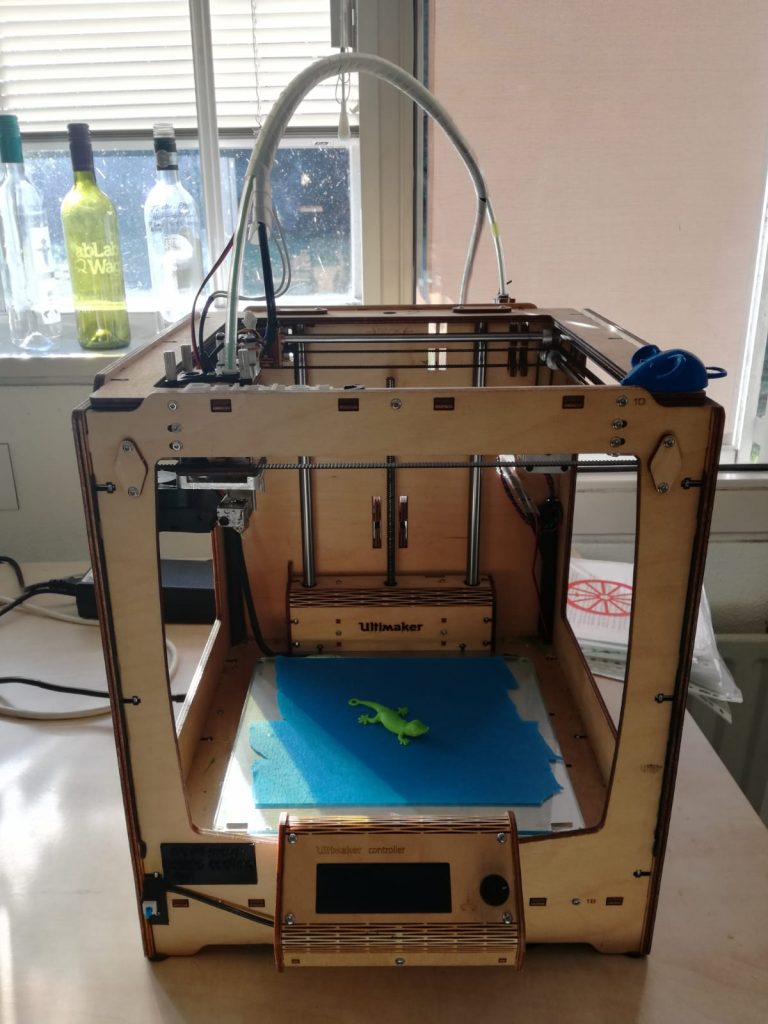 Wageningen University offers you more than just science, indeed Wageningen is well known for its capacity to translate science. Have you ever had an idea in your mind which you wanted to make physical? Did you ever thought about a molecule, a landscape, a prototipe or a new item and wanted to make it real? FabLab offers you the way to translate science into real products. The 15th of September I had the opportunity to visit FabLab Wageningen. I got the chance to see that science can be translated from your mind to a real physical item. FabLab uses 3D printing techniques and laser cutting for making bicycles, tables, chairs and music instruments or even landscape architecture designs or scientific prototipes.
At FabLab Wageningen you can design and make your own product.
3D Printing and Science
I had the chance to see 3D printed eggs of birds that they printed for a project. These eggs were used in a research project for animal behaviour at Wageningen University. 3D printing is used in the biological and medical sector to produce bone pieces or prostheses, in architecture to make walls and floors and even high-quality jewellers are 3D printed.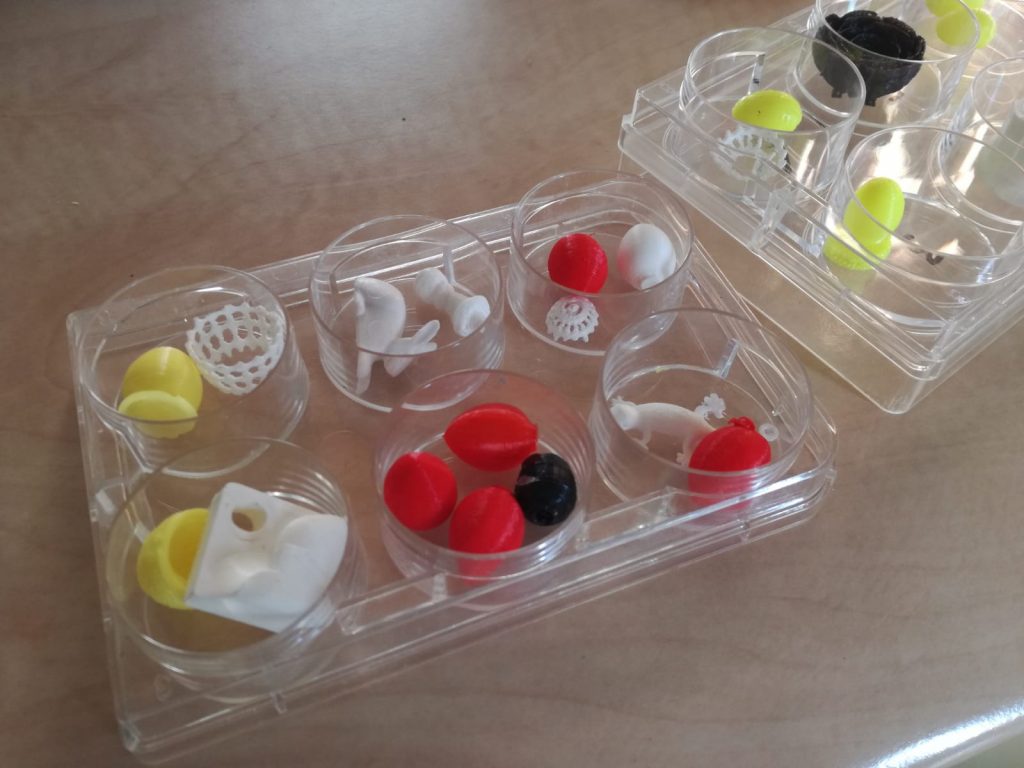 I also saw the "The big 5" on a landscape. The five biggest building on the Wageningen University & Research Campus which were lasered on a landscape.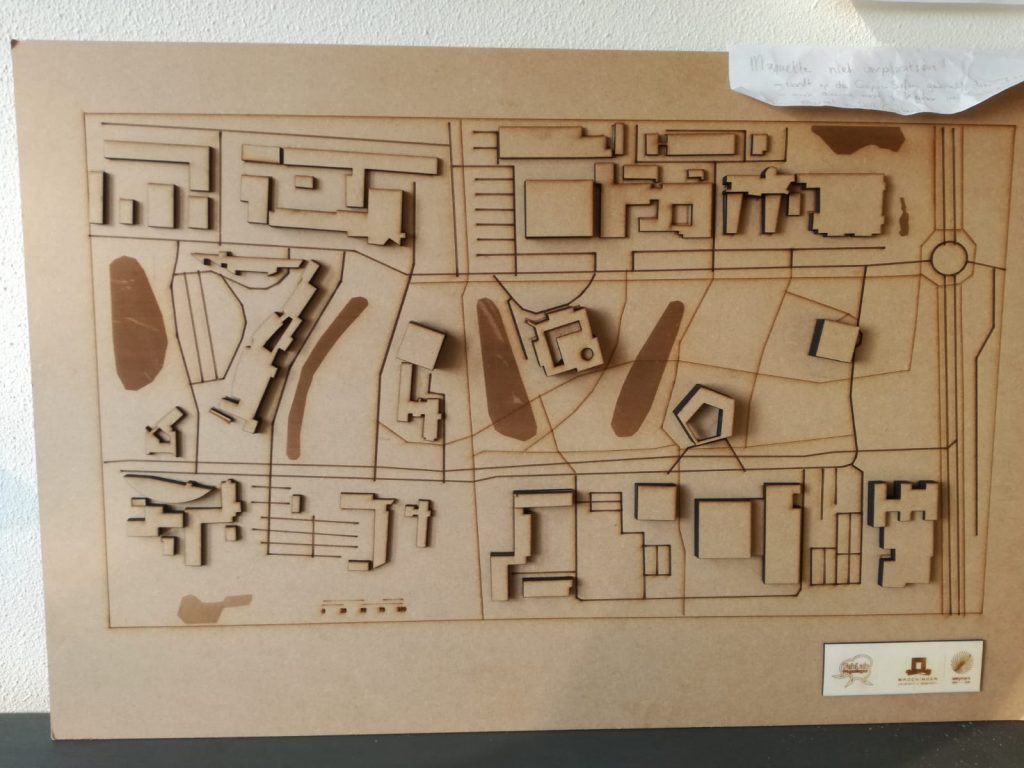 Do you want to learn how to use 3D and 2D techniques?
FabLab offers the possibility not only to make your own 3D products, but also to learn how these 3D and 2D techniques are used. You can explore the basics of 3D printing and discover how you can create amazing objects in 3D or in 2D with a laser cutter. Courses and workshop are offered at FabLab Wageningen 4 times a year.
The FabLab Wageningen people; Jutta Wirth, Marcel van Dijk, and Olivier Langevoort, will happily explain to you about possibilities which Fablab Wageningen offers.
https://weblog.wur.eu/ap-english-language-and-composition-synthesis-essay-tips/
Why is 3D printing important for scientists?
In an era when startup incubators and co-working spaces are getting closer, a stronger collaboration between both parties is required in applied areas. FabLab Wageningen offers a fresh approach on what it means to bring people and companies together to work under one large roof. The 2D and 3D model can help to perform useful analysis and can aid to negotiate a complicated landscaping, medical and biological projects. In addition, you can learn about computer aided design (CAD) and manufacturing systems which are applied in various designer fields. You will gain both knowledge and practical experience.
It's a great opportunity to make future job applications stand out.
https://weblog.wur.eu/literature-essay/
I was lucky I came into contact with Jutta, Marcel and Olivier and therefore I would like to share with you their website (thesis statement for an argumentative essay). Moreover, if you are interested in learning more about FabLab or you are considering taking a course, I Will encorage you to send them an email via  https://weblog.wur.eu/essay-on-irelands-culture/ as they will be more than happy to listen to your desires and help you.
https://weblog.wur.eu/critical-thinking-and-deductive-reasoning/