Spinning at Wageningen
If there is something you can't avoid in Wageningen is the bike. Leaving home means cycling. No matter whether you are going to the university to attend a lecture, to the city center to have a coffee or to the super market to do shopping, you will have to take your bike. However, the bike can become more than just a means of transport. A bike can offer you more than just cycling, What about Spinning?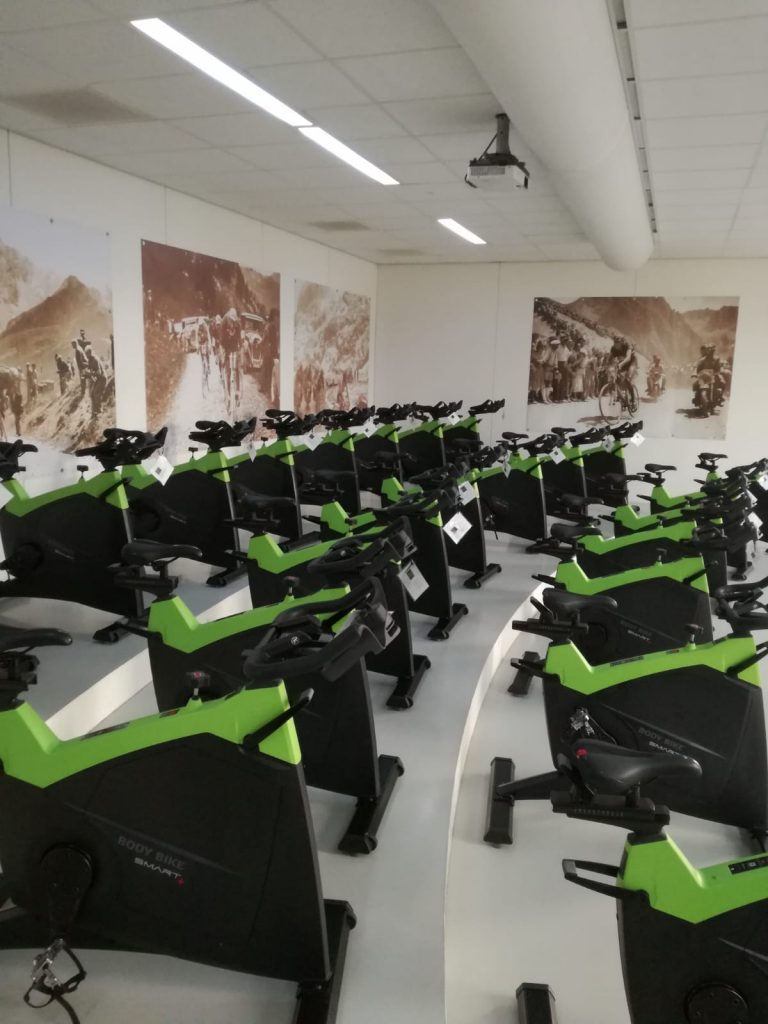 Attending a Spinning session
I am a really active person and I love doing sports. However, among all the sport activities I have tried at Wageningen, my favorite is by far Spinning. I dare to say I am not the only spinning fan at Wageningen. Attending to a spinning course, requires an online registration beforehand as often all the spots are already booked.
Before entering in the spinning room, I would suggest you ensure that you have a bottle of water. Of course, check that you have your towel as well, indeed you will indeed need it a lot. Regarding the clothes, the most convenient outfit includes shoes which fit pretty well to your feet and leggins or gym trousers that fit tight to your legs.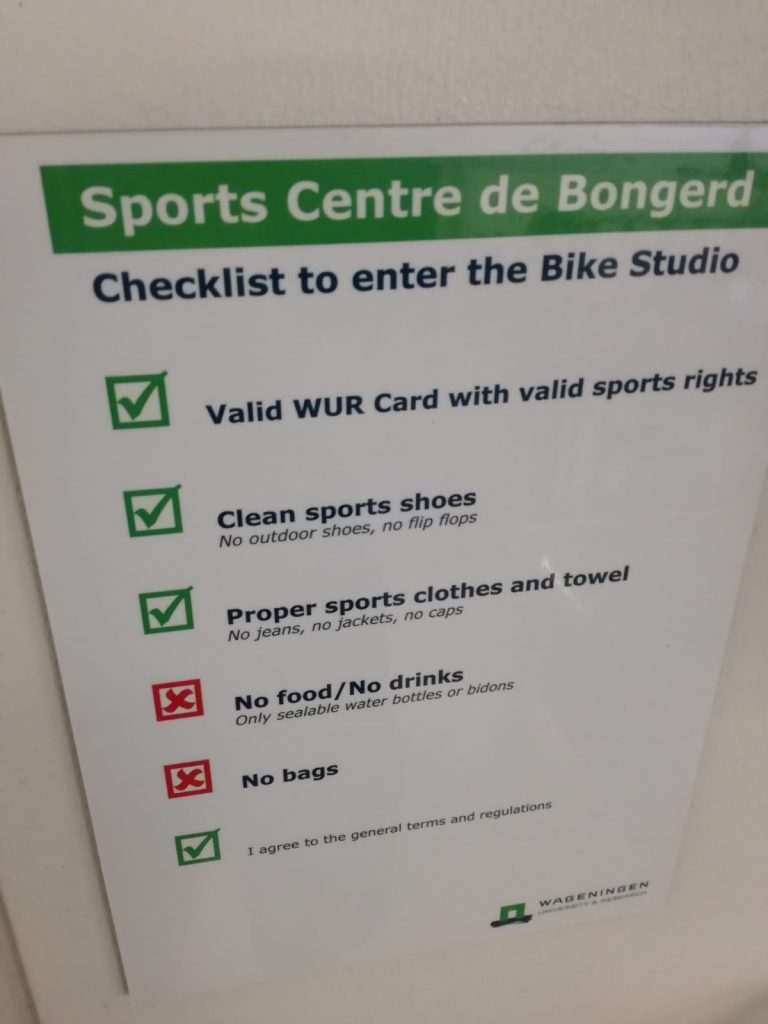 The Spinning bike
This year, the Spinning room got new bikes. These bikes allow you to adjust the settle and the hand bar so you can cycle in the most optimal position. If you are new, do not hesitate in asking the spinning teacher to teach you how to set your bike for the spinning class.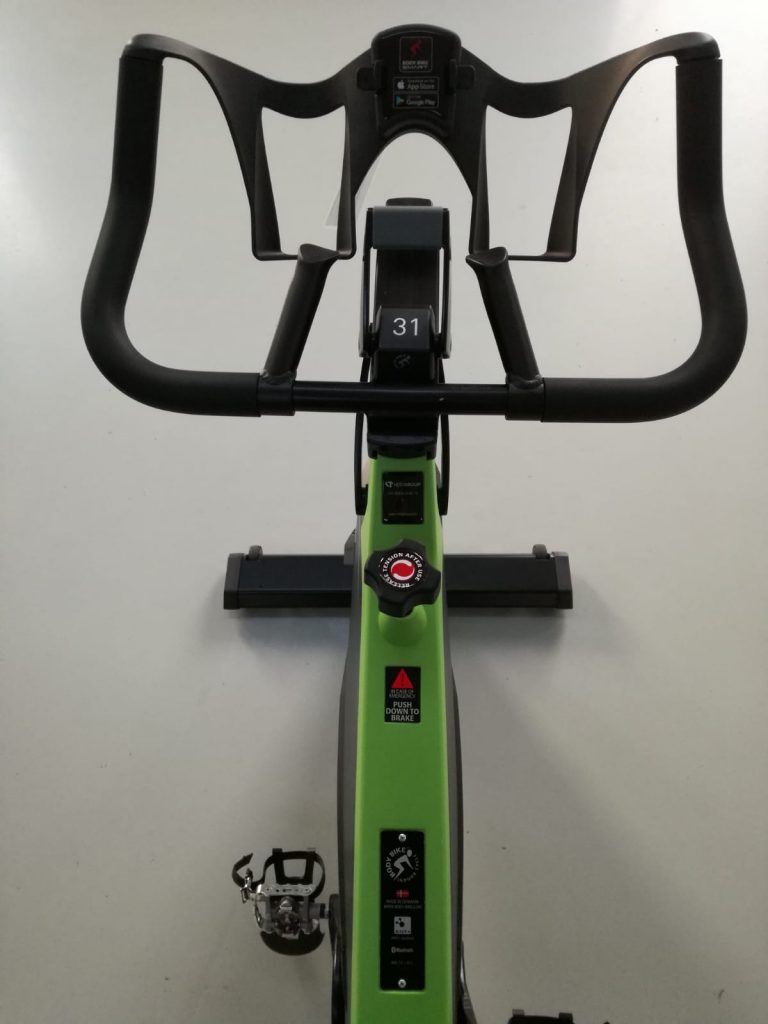 Spinning can be followed in two modes; virtual sessions or live sessions. Although virtual sessions are nice to follow, I would not doubt on attending a live session. Ellen van Kalsbeek and Ingi Alofs will for sure encourage you give as much energy as you can. Their classes are highly inspiring from the very beggining til the end. They prepare the soundtrack and follow you in each song. It is hard to explain, but they achieve to create an atmosphere where you can't fail neither them nor yourself.
The Body Bike APP
The new bikes offer you the chance to connect you phone to the bike via the Body Bike application. You can download this application on your phone. The Body Bike app records your spinning session and keeps track of the strenght, speed, effort and more values at which you cycled during the session. In addition you can charge your phone while cycling. For that you just need to bring a USB charging cable which you can easily connect to the bike while cycling. If you cycle with the app, you will be able to adjust the strength at which you cycle by following Ellen and Ingi advice.
The app allows you to get as much as possible from the spinning session.
how to cite sources in an argumentative essay
Spinning activities
Sometimes, the Spinning board organizes activities to envolve all cyclers. One example of this kind of activities is the Wur on Wheels. From 15 September to 15 October we will cycling on the occasion of the centenary of Wageningen University & Research. This autum we will virtually cycle all around the world to highlight all the high-quality effort of scientists, WUR students and alumni for all countries. The effort of Wageningen people has made a difference for the quality of life worldwide and we want to celebrate it!

Fiets mee de wereld rond