How to maintain a balanced life in Wageningen!
The Netherlands is placed sixth when it comes to "Countries with the Happiest people in the world". For a country to unanimously be content with their lifestyle, balancing one's personal life and work life is critical. Wageningen is a small and quaint place in the Netherlands. Though small, there is a lot to do here.
Timing :  The timing of classes and labs are dependent on the choices you make but organized such that most students finish academic work by 6pm. This ensures a limited but effective number of hours we students put in a day.
The Bongerd: This is the sports center of the university. It has a gym, outdoor sports and various indoor activities. You will be spoilt for choices when it comes choosing among the myriad of options.  Students of the university can register with them, paying around 100 euros a year to have complete and open access to all the facilities of the sports center. Click on the link here to know the available activities.  https://sporthalreservering.mendixcloud.com/
Indoor games: Though the sports center of the university is fabulous, what can you do if you have a small break between classes and want to play with friends? Buildings like Orion and Impulse have games that can be played with a group of friends. Be it Ping Pong (Table tennis), Foosball or card games, all you have to do is ask at the counter of the Spot or Impulse and play as much as you want.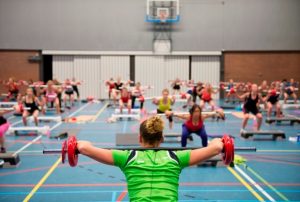 Moreover, the campus is always buzzing with different activities and need volunteers. It could be from student associations, events, or various groups. Keep an eye out for posters on campus or posts on social media. University is the best time to experiment and learn, at WUR the possibilities are endless.
1. Biking: Of course, being in the Netherlands, this one is a no brainer. Though Wageningen is not too big a place, there is a lot to explore. There is nothing better than a bike ride when the weather is perfect. Go around the small streets in the city or take a longer ride to Ede while enjoying the picturesque view.
2.Travelling: Going around the Netherlands is truly a treat and there is no better way to spend the weekend than travel. You can either take a bus or bike to Ede from where most places are a train ride away. Places like Utrecht, Arnhem, Den Haag, Rotterdam and Amsterdam are usually on the tinerary of people visiting the Netherlands. Check out the blog linked below for information on the OV chipkaart.
https://weblog.wur.eu/international-students/2019/07/03/3-thinks-to-do-after-your-arrival-in-wageningen/
3. De Rijn: This is THE favorite spot for everyone in and around Wageningen to chill at.  A picnic at the "beach" of Wageningen with food is the perfect impromptu plan. Don't be surprised if you run into a number of people you know at this place.https://weblog.wur.eu/essay-examples-for-graduate-school-applications/
Furthermore, Herenstraat – the cinema at the city center shows nice feature films and the major blockbusters. Parties in Wageningen are usually on Thursdays and organized by various organizations. Social media is the best way to have the know how about this.
As I said before, Wageningen is a small place but underestimating it is a mistake. This city strikes the perfect balance between a serene yet happy life.
If you figure out more ways to keep yourself engaged here, comment below and let me know!