What Thesis Life is Actually Like!!
One year down!!! One year of courses and getting used to Wageningen. Phew!! That is done. Now what?? The second year starts and here's where everything changes. This year has two parts – a thesis and an iinternship. Of course which you do first is your choice but the more common choice  is to start with the thesis.
For some basic information, a thesis is for a period of six months. The may be restrictions on which department you can work in depending on your course and specialization. Moreover, there are two kinds of theses that can be done – On desk and laboratory oriented. For the on-desk thesis, it does not involve hours in the lab. An example of it is consumer studies or data analysis. The other kind involves testing and running experimental conditions in the lab.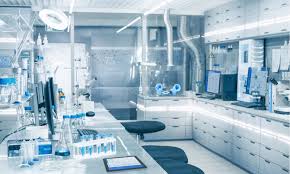 Within the thesis period there are certain important time points. In the six months, the first 4 – 5 weeks is usually allotted to preparing a thesis proposal. This is the time where literature review dominates for you to formulate and plan the next five months. Then comes the time to conduct actual experiment/ studies. This is usually for three to four months. Finally the last 6 weeks are dedicated to writing the report. During this time frame there will be two or three times where you present your ideas and/or results.
Within the Food Quality and Design group, there is the proposal presentation and the final presentation. However, other departments have an intermediate presentation as well.
Here are some tips you can use when you find yourself at this stage of your degree.
Look out for a thesis ring within your chairgroup. A thesis ring is where a group of students come together to help one another. This could be by proof reading the report or giving feedback on your presentation. This could truly help improve the quality of your report and also acquaint you to many new topics of research.
Communicate well with your supervisor!! I cannot stress on this enough. Unless and until you express yourself to them they will not understand your situation. Whether it is queries you have or feedback, GO TO THEM. It could also be discussing possible outcomes from your results. No question is too dumb. Getting clarity on how and what to work on is key during these six months. Getting advice and opinions from them may help in reduced delay.
Make a clear timeline of how you want to work and what you want done. But the biggest tip about this is that DO NOT EXPECT IT TO GO AS PER PLAN. It never does!! There will be days when you have no clue about how to proceed or why certain results turned out the way it did. Be flexible and adapt your schedule to work around these kinks.
Do not forget to learn in this process. The way you think changes along with how you approach a problem! Embrace this period and learn from your mistakes.
For more information and tips on thesis life, check out this blog : https://weblog.wur.eu/international-students/2019/10/27/starting-a-thesis-in-wageningen/
The video link below may help you in choosing a research topic. steps for essay writing
modern education essay writinghtml
As hard as is it, thesis really renders some patience into you. It is a great time to learn new things still as a student. These six months will definitely mould you to face your internship. That is a whole other ball game. Look for my next post on my experience during my second year!
If you have any more tips I can use during my thesis, comment below!!