5 tips on how to survive (your first) study and exam week stress-free
Is this your first study and exam period at WUR? Or are you already an old hand at WUR but still stress out like hell every time the period comes to an end? Then this is a must-read for you: a cheat sheet on how to survive study and exam week stress-free.
Hello everyone! By now you have probably been in Wageningen for a couple of weeks and are already adjusting to your new schedule and courses. Soon, you will have your first study and exam week.
I can imagine you are all very busy, therefore, I do not want to bother you with procrastination topics but support you in your preparation with this cheat sheet on how you can stay relaxed for your first study and exam weeks.
1. Planning ahead is half the battle
You know when there is which deadline and you are probably able to estimate how much time you need to prepare for a specific exam or to write a paper. This lays the foundation for proper planning. So, use this information to create a schedule for the next weeks in which you lay out what you do on which day. Also, set milestones on your way to final deadlines. Milestones keep you motivated as it is very satisfying to tick a box after you accomplished one of your tasks.
But watch out! The opposite can be true, too, if you try to fit too much into your schedule and you cannot keep up. Important for your scheduling is to stay realistic and to make plans only for a maximum of eight working hours a day. This brings me to my next point.
Set milestones on your way to final deadlines.    
2. Treat yourself
If you are studying in the library without any plans for the night, there is no motivation for you to keep up the hard work and to finish in time. Also, although it is exam week, you are still allowed to have a life and you also should have one. Your brain needs proper breaks to function well the next day and to keep your high concentration level up.
This means you should really treat yourself at night – or if you are rather a morning person, in the morning – with things that you like to do: meet friends to watch a series, cook something nice, go to the cinema, go out for dinner, do sports, have a nice breakfast. Do whatever you like – you deserve it after a long day at the desk.
The same holds for the weekend. Even if exams seem to be unendurably close, you have to take some time for yourself to recharge your batteries: Sleep in, go grocery shopping on the market on Saturday, have a coffee or a football match with friends. Do what you crave the most when you are sitting at your desk.
3. Active body, active mind
Part of your evening activities could be a sports class at Sports Centre de Bongerd. You could just join your favourite class or activity or if you have never tried any before, do what meets your preferences best: relax at Yoga or Pilates, fully exhaust your body and your mind with loud music at a spinning class, feel every single muscle after TRX, battle against others in team sports or go outside or to the pool for a Bootcamp. An active mind can only be in an active body. After sitting at your desk for a great deal of the day, your body will be grateful for some exercise, and your mind will be highly productive the next day. And I can tell you, going to bed with an exhausted body and not only with an exhausted mind gives you a baby's sleep.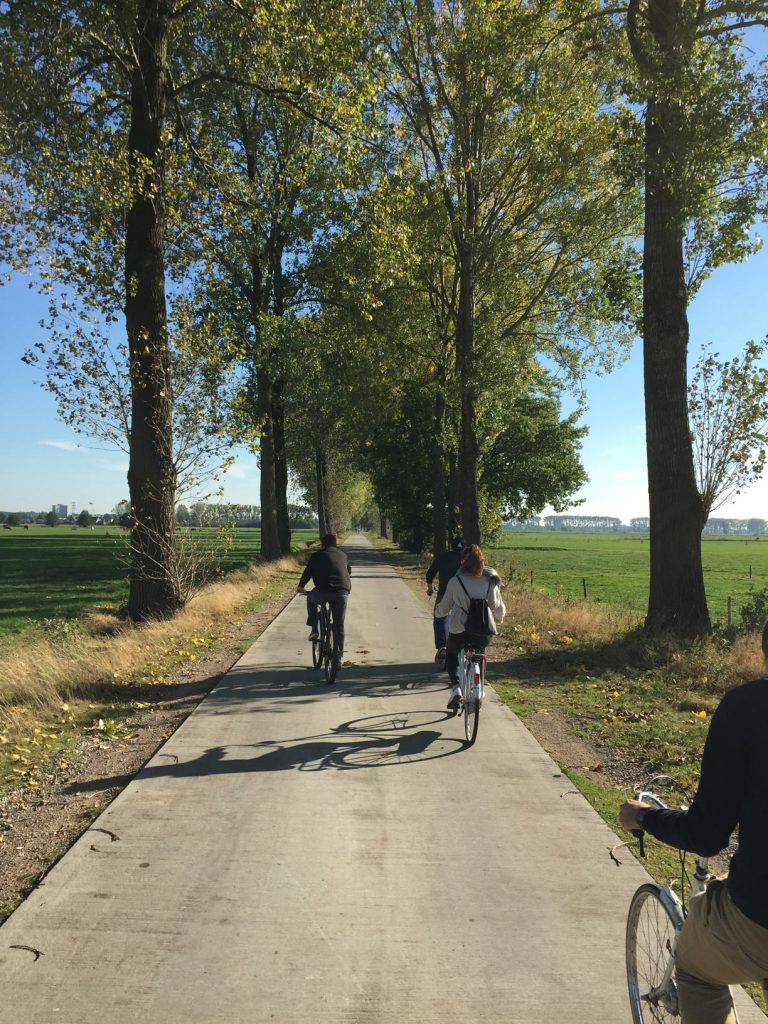 A bike ride with friends on a sunny autumn day in the stunning surroundings of Wageningen recharges your batteries in a trice.
4. You never walk alone
Do not forget: You are not alone on the battlefield. There are many many other students in the exact same position as you are. Support each other not only in study groups but also by motivating each other at a coffee or lunch break. If you are down and do not feel like continuing, share your concerns and worries with your fellows. There is a great deal of a chance that they either feel the same and you can share your sorrow or that they are super-duper motivated and cheer you up. Either way, you will feel better afterwards and will have more energy and motivation to continue your work.
world war 1 essay topics
As you probably noticed, Forum and all other buildings are super crowded – that kind of proves my point that there are numerous other students fighting the battle
5. Don't panic, you're not on the Titanic
Last but not least: Whatever happens, you will survive! So, don't panic, but stay calm.
If you give your best at studying, maintain a healthy work-life balance and don't let stress become part of your life, you will do very well.
Now, everything that is left to say: I wish you all the best for the upcoming weeks and your exams and just a little bit of luck.
Do you need more help?
If you feel you can't solve your problem yourself, you can make an appointment with a student mentor at the university. Your first point of contact is your student advisor. If necessary, the student advisor can refer you to the student dean or student psychologist.
You can also visit the "liberty essay" page on the WUR website. This was started by the university because, although your study period is supposed to be fun and happy, we also know that studying can be quite stressful. On this page, you can find tips for activities, useful information and a calendar for workshops and talks about how to handle your stress. Remember, you are not alone in this!