Visit us on Instagram!
Looking for more updates from our university? Well, did you know that Wageningen University has its own Instagram page?
In this day and age, I'm guessing you have an account on Instagram. Truthfully, I basically live on Instagram myself (as in I spend about 20% of my waking hours on the app. I might have a problem, though.) However, as a result of this, I always bump into the university's posts while scrolling and never miss an update.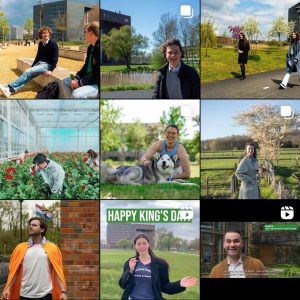 The account comes up with a post around once every day with bite-sized information and features surrounding the goings-on of the campus and/or its students (and their pets too sometimes). Some examples include interviews with international students regarding their adaptation when moving here, sightings of numerous plants popping up around campus again (spring is here :)), feature posts on the history of certain campus buildings/sculptures, tips and information, and much more fun stuff! Shown below is an example of a post of a student's cat: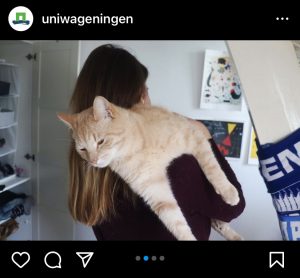 So, if you're curious, go ahead and check out the Instagram page at @uniwageningen. Who knows, maybe you could spot one of your friends being featured in a post!
And if you're feeling extra creative, or just looking for clout, why not volunteer you or your pets to be featured on a post? Just shoot them a DM and I'm sure they'll be happy to feature you as coming up with content every day isn't an easy task.
Following us on Instagram is a great way to stay connected with everything happening on campus. From news and events to tips and advice, we've got you covered. Plus, our page is just plain fun – who doesn't love cute animal photos and funny memes? So what are you waiting for? Follow us on Instagram today and join the university community online!