Life of a Master's Student in the Second year!!
Have you spent a year already in Wageningen? Is it time to move on to the last leg of your Master's degree? Then this piece is for you!! The jump from the first to the second year is huge. Quite frankly, this is where you learn to gather your first footsteps in the field of your choice.
There was one thing that caught my eye about Wageningen University while I was choosing a university for my degree. Most programs here offered a mix of courses, a research thesis and an internship within two years. A few months ago when I was nearing the end of courses as part of my first year, the fear of what the next would bring started to creep in. So here, let's break the second year down in parts and see what you can expect!
Many of the courses at WUR have a mandatory thesis and internship as part of their program. Majority of the students choose to go with the thesis first.
Thesis :
 The hunt for a supervisor and topic starts a couple of months before the summer break. There are two ways to find the topic and/or supervisor of your choice for these six months. This depends on the program you are enrolled in. The first is where, students look up potential supervisors and read up on their research. If an ongoing project interests them, the supervisor is approached to look into the possibility of working with him/her.
The second way, and this I have only heard about in the Food Technology program is where students read about the various research topics in the departments of their choice and then apply online along with a motivation letter. The requirement for a motivation letter may be there for the first case as well. Of course, more details are given to you when the time comes.
Tip: Here is a quick tip that comes handy when you have a topic on hand! Communicate well with your supervisor and get details about starting work and signing the contract. Finalize the date for your first meeting after the summer break. YOU NEED TO TAKE THE INITIATIVE!
To know more about what to expect during the six month long thesis, check out the following link : https://weblog.wur.eu/international-students/2019/11/27/what-thesis-life-is-actually-like/
Internship:
Within the first two months of the thesis, the search for an internship begins. Students are required to intern for atleast four months as part of their course. The hard part is the beginning where you need to polish your resume and write a motivation letter. You can approach Young KLV or Integrand for a personalized CV check! Click on the YouTube link to get tips on perfecting your CV:  https://www.youtube.com/watch?v=bhwEsfXS6y8
Once you have this checked off the list, the next step is finding vacancies or enquiring whether companies/institutes have internship opportunities. Most companies have a recruiting process when you will be interviewed and then selected.
Now during this process, learn to be patient! It takes time for companies to respond  be it positively or not. Keep trying and do not lose hope.
Tip: LinkedIn is a wonderful place to look for internship opportunities! Many offers are posted on it. Moreover, gaining contacts is easy through this hub!
A bonus tip is to recollect the courses you took up! Think of possible guest lectures given by company professionals and try to contact them. If you have interacted with them before, it could land you a possible internship offer.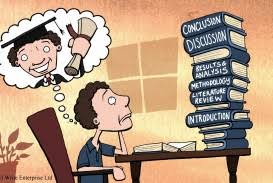 No matter which stage you are in, the pressure of getting things in order is real! Everyone faces it and also gets through it. Believe that you will too! 😀
As I said before, the second year truly moulds you to take your first baby steps into the big professional world you long to be a part of! Learn as much as possible and build your network during this time. You never know, what will come handy 🙂
On a final note, you no longer have exams to write in the second half. So on this positive note, good luck for what comes next! Oh and congrats, you are only a year away from your Master's degree!!!  Yayyy! 😀
Have more tips on dealing with the second year? Comment below! I look forward to it 🙂